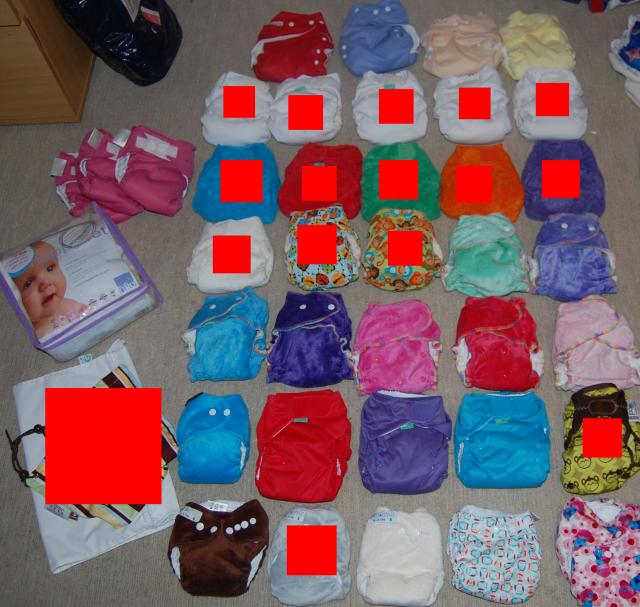 **PLEASE ADD POST AND FEES**
Top row - BN Wonderoos, not sure of version and they have a double microfibre insert each. SOLD
Second Row - 5 x Flexitot size 2 BTP EEUC SOLD
Third row - 3 x Bumgenious AIO size Medium EEUC SOLD 5 x Bamboozle stretch size 2 BTP prewashed only SOLD.
Fourth row - Bamboozle stretch size 1 prewashed SOLD, 2 x monkey snuggles VGUC SOLD.
2 x Natural baby large fitted EUC £4each
Fifth Row - 2 x Natural baby large fitted EUC (purpleSOLD) £4 each
(£3 for purple). 3 x A mama knows VGUC but has some colour run on inside most noticable around the legs £5 each.
Sixth row - Itti bitti SIO size small VGUC £5
,
3 x V3 tots bots NEW £8 each.
Close pop in monkey VGUC SOLD
Bottom row - itti bitti AIO x 3 size small EUC £6 each
SILVE SOLD (Ivory brand new £7) Bambooty medium small dotty marks on inside, maybe rust spots? Otherwise SOLD and
itti bitti dolls AIO EUC £10.
Also for sale is a newborn bambino mio pack with 3 wraps and 12 prefolds SOLD