I bought these nappies on here and I'm just selling on as I want to order some customs! They are great, very absorbent and lovely colours. The fleece outers are in excellent condition. Inside they have two boosters, a long and a short one. The long one poppers onto one end and you can position the short one wherever suits your baby. One of the small boosters is black.
If you want them smaller, you turn the top over and use the poppers on the underside. They fit from around 3 months according to their website and are birth to potty.
I'm looking for £6 each plus postage and fees. Or £25 for all four and I will cover postage and fees.
Sorry I too, the photos the right way up, I don't know why they are upside down! The white one is done up on the smaller setting so you can see the size compared to the normal rise.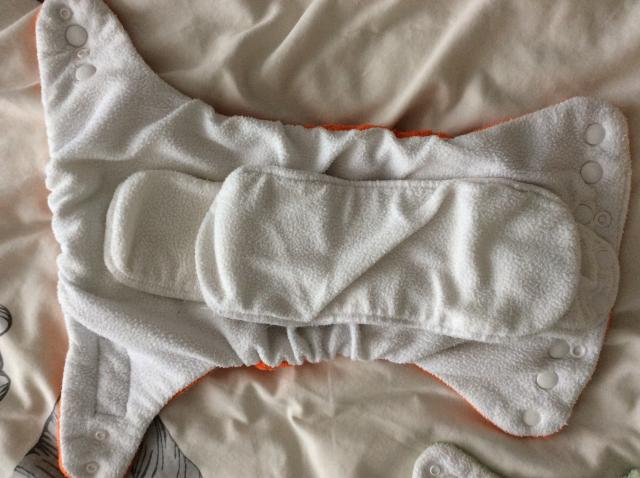 [url=http://www.clothnappytree.com/photo.php?v=1&id=16780]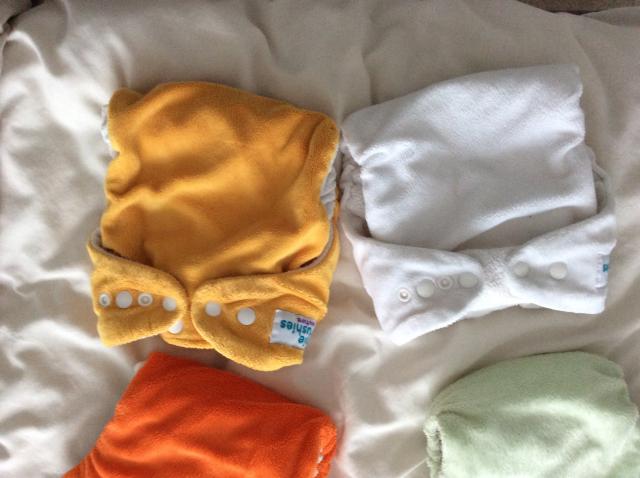 [/url] [url=http://www.clothnappytree.com/photo.php?v=1&id=16779]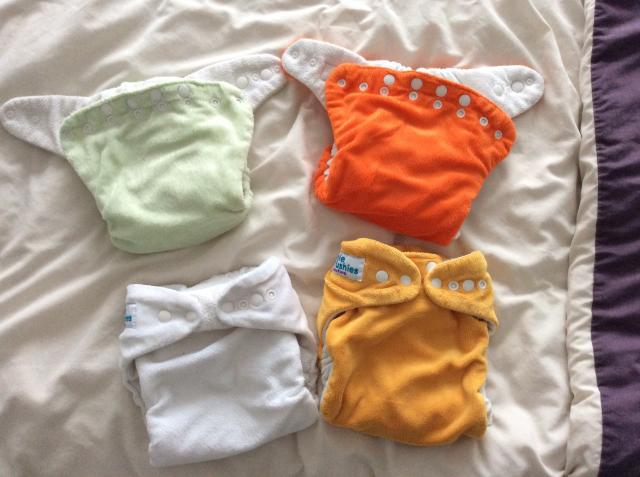 [/url]