Price: £11.87 PayPal Costs: £0.68
Total: £12.50 + £1.50 p&p
---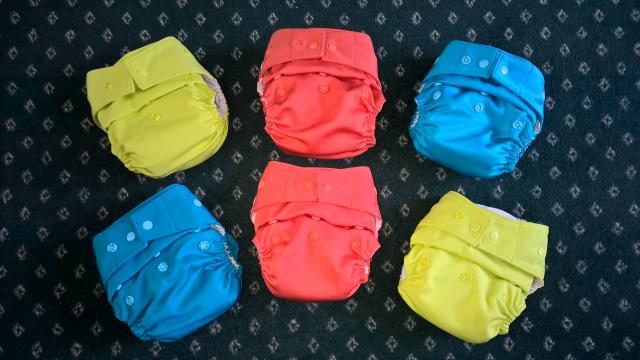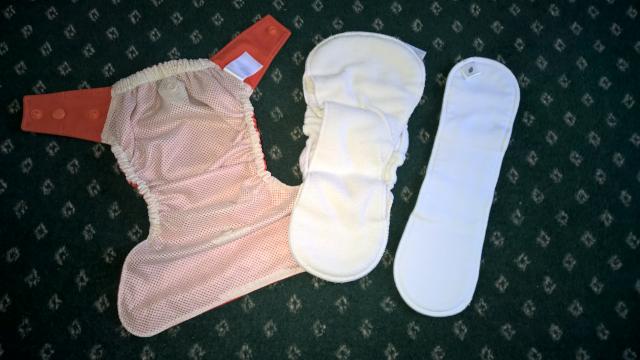 New colours - rarely available in stock.
Each cover is lined with TPU for water-proofing and has a very quick drying 'net' inside which means that you can have more inserts than wraps and reuse the wrap multiple times so long as it isn't soiled. The wraps have never been remotely soiled or even wet by urine as the inserts are so efficient. I never reused the wraps either as I bought the same amount of inserts as wraps. The wraps all have rise poppers to use from birth to potty and they are the much better popper fasteners at the waist. They also have cross-over snaps making them VERY adjustable
Each wrap includes a double hemp insert which is topped with buttery soft fleece and has fleece gussets to stop blow-outs. Each insert is also backed with TPU which is a more environmentally friendly version of PUL (this is the same lining as the wraps) and has poppers on it so that it doesn't move about inside the cover. The inserts have a 'split' in them to aid drying time.
Each wrap also includes an organic cotton booster. I tuck this booster inside the hemp insert as it is the same length and it means that the stay-dry fleece layer on the insert is still against the skin.
When these were originally bought they were £14.99 per wrap, £14.99 for 2 inserts and £7.50 for 2 boosters making each nappy set £26.23 each plus postage.
Therefore £12.50 each is an absolute bargain. I will not split inserts and wraps. They come as a set of 3 pieces for £12.50 plus £1.50 postage and packaging. I will of course combine postage for multiple buys.
Take a look at my other items, I have all sorts for sale and they are all in great condition as always.