Price: £2.70 PayPal Costs: £0.30
Total: £3.00 + unknown p&p
---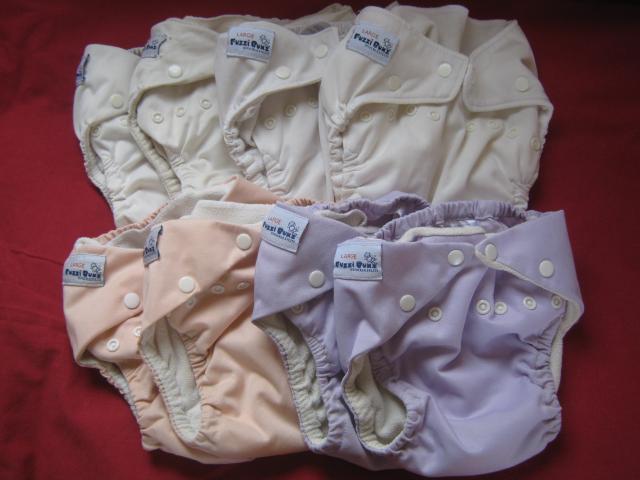 Hi, I am destashing loads of nappies including Fuzzi's Large, Fuzzi's One size, Motherease, Imse Vimse, Little Lambs, etc.
Remaining nappies are: 4 x white (2 x old style, 2 x new style), 2 x peach, 2 x lilac
Most have seen a bit of wear but plenty of life left in them yet. Elastics are all good, most are stain-free, though there might be the odd mark on one or two. Insides are good and clean, and a bit of sun-drying would brighten them further if that's important to you!
Let me know if interested in all or any, we can work out postage at that point.
I'd like £3 each please.
Emily x