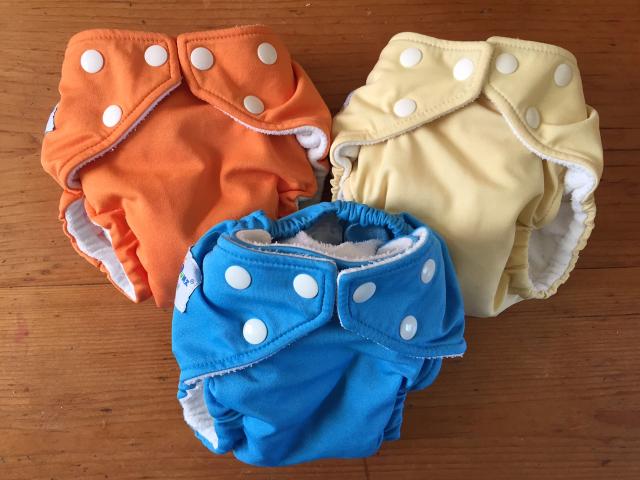 I have three fuzzi bunz one size elite pockets for sale, one blue, one pale yellow and one orange (fuzzi bunz call the colours kumquat, buttercream and light it up blue). They are used but in pristine condition, and if you buy all three I will throw in a spare set of elastics should you get any problems with the elastic down the line (right now it's perfect). A brilliant, trim fitting nappy with nice adjustability.
Each pocket comes with one minky insert.
£15 all in for all three.