Price: £9.99 PayPal Costs: £0.56
Total: £10.55 + unknown p&p
---
bumGenius v4 pocket nappies each with one newborn and one regular insert.
£10.55 per nappy including Paypal fees plus postage (depending on requirements)
These nappies really are in excellent condition. We just had far too many different ones to try and these were pretty much sat in reserve and have had only occasional use since the recommended pre-washing. The inserts may have had a bit more use. There is no staining to nappies or inserts. We have only ever washed them according to BG instructions.
We have two in 'Twilight' with popper fastening: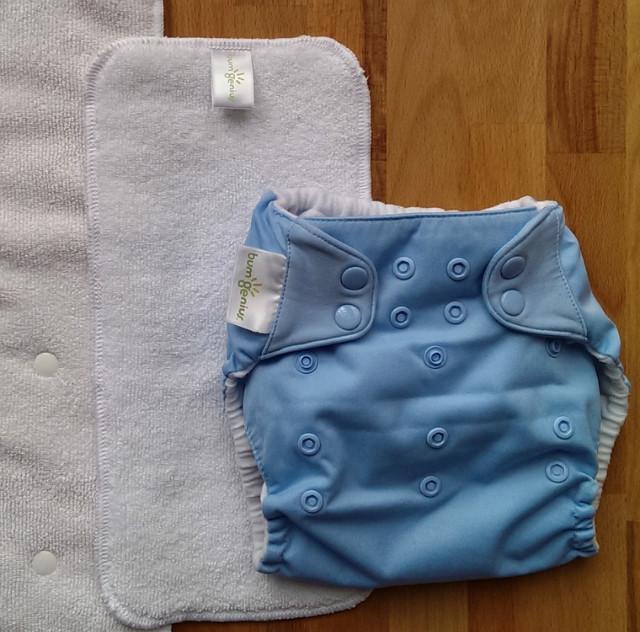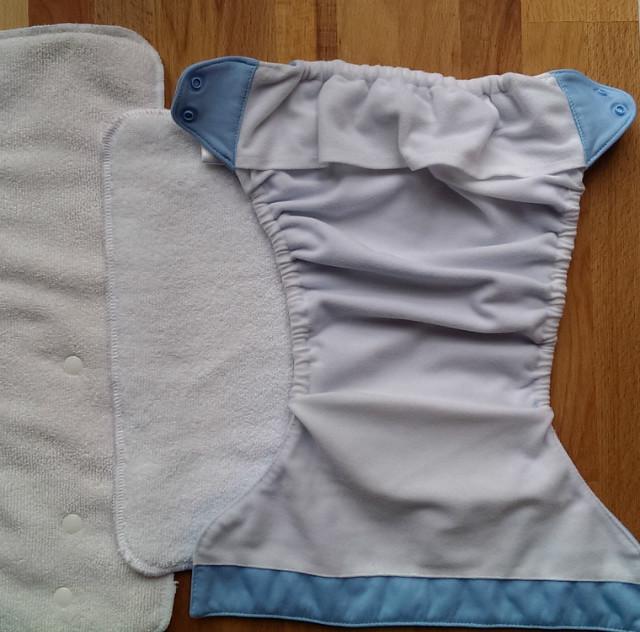 Three in 'Grasshopper' with popper fastening: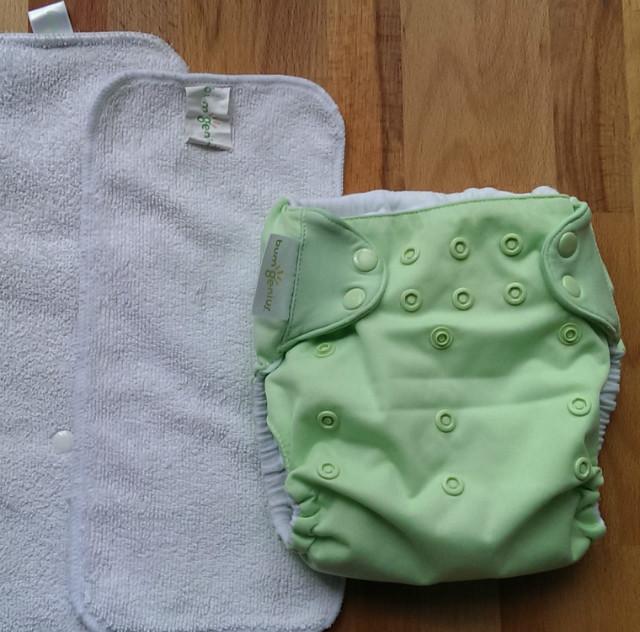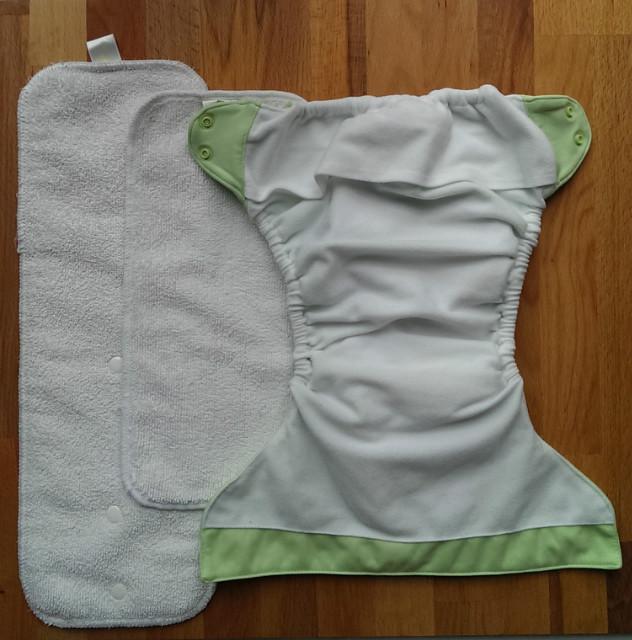 One in 'Bubble' with velcro fastening: