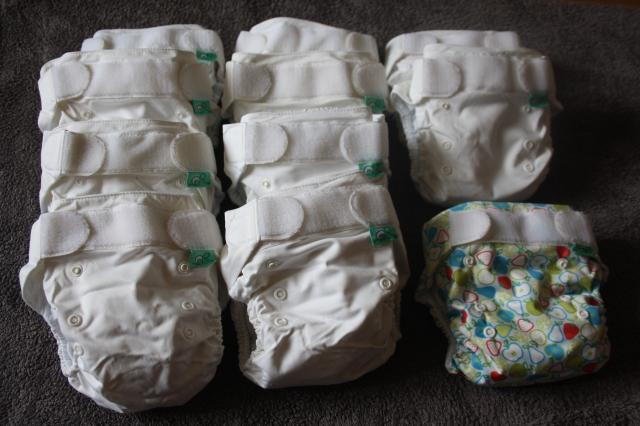 10 x Tots Bots Easyfit V2 White - Birth to Potty (8-35 pounds)
1 x Tots Bots Easyfit V2 Tutti Frutti - Birth to Potty (8-35 pounds)
£6.00 each
These are All-in-One nappies - no wraps required and boosters attached!
Opened and washed once but only a few of them used 2-3 times because I already had more than enough. Essentially brand new and in lovely, soft, unstained condition.
Royal mail recorded 2nd class postage dependent on weight. Will quote on request.