Price: £2.50 PayPal Costs: £0.39
Total: £2.80 + £2.80 p&p
---
All of these pocket nappies have been cared for and are in excellent (like new) condition unless otherwise stated.
All Nappies are washed and ready to post.
Payment via PayPal Goods & Services.
Postage will be at cost, if buying up to 2 nappies, will be Large Letter, if buying 3 or more will be Small parcel, if buying large bundle(s) may have to go as medium parcel.
Brands include Charlie Banana, Baba &Boo, Wonderoos, Tiny Nippers, and DudeyBaba
All pockets are £2.50 each,excluding fees and come empty unless otherwise stated.
All Inserts/Boosters are £0.75 each, unless bought with a nappy, in which case they are 50p. (Total of £3.25 for pocket & insert including fees)
Will do bundle deals, selling to fund bG Freetimes ( will consider trades, depending on condition )
Individual pictures & inside pictures available upon request.
Will sell as one large bundle for £100 including courier delivery (some wriggle room on price).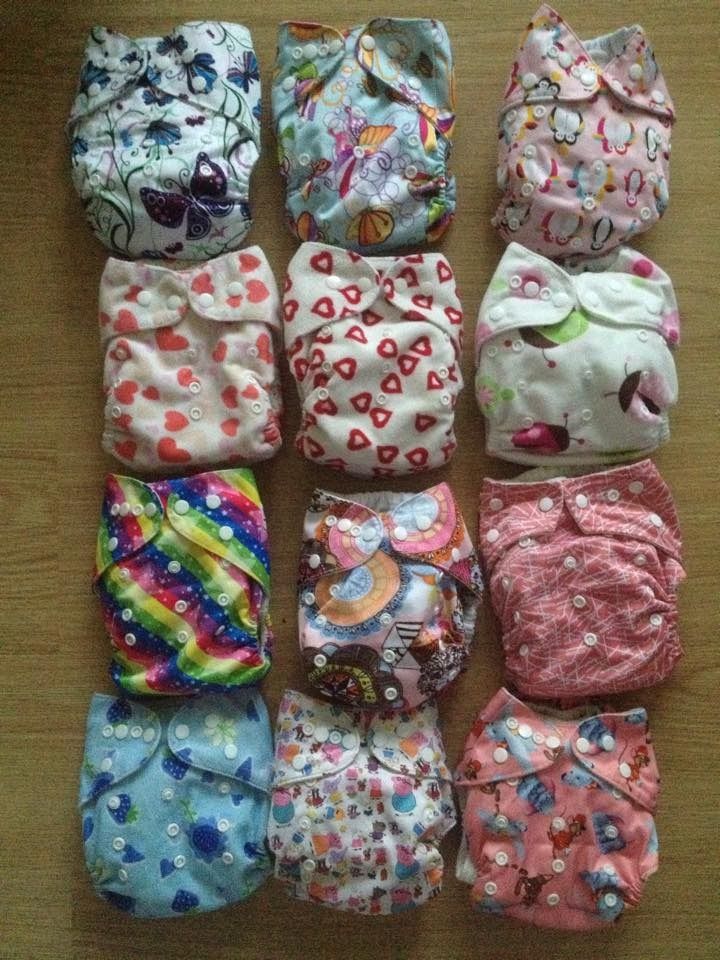 POCKET NAPPIES
Blue Butterflies - Brand New
Butterflies - SOLD
Penguins - SOLD
Pink Hearts (Minky) - EUC
Red Hearts (Minky) - SOLD
Ladybirds (Minky) - SOLD
Rainbow & Stars - SOLD, STP
Mandalas - SOLD, STP
White Stripes on Pink - EUC
Blue Strawberries (Minky) - SOLD
Peppa Pig- SOLD
Dumbo - EUC, Like New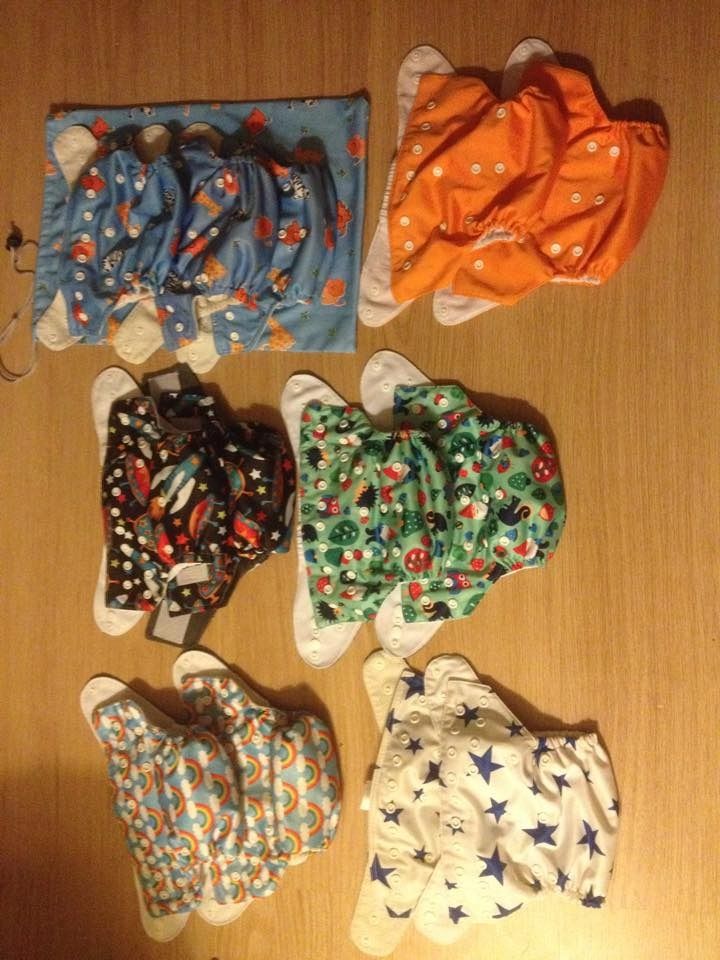 TWIN SETS
Rainbows (2) - 1 Remaining, some slight staining £2
Blue Stars (2) - One is white on the inside, the other is off-white and fluffier both VGUC
Rockets (2) - SOLD
Gnomes (2) - SOLD (Do have a AIO in this fabric available)
Orange (2) - VGUC
Blue Safari (3)- VGUC
1, SOLD. Wetbag NFS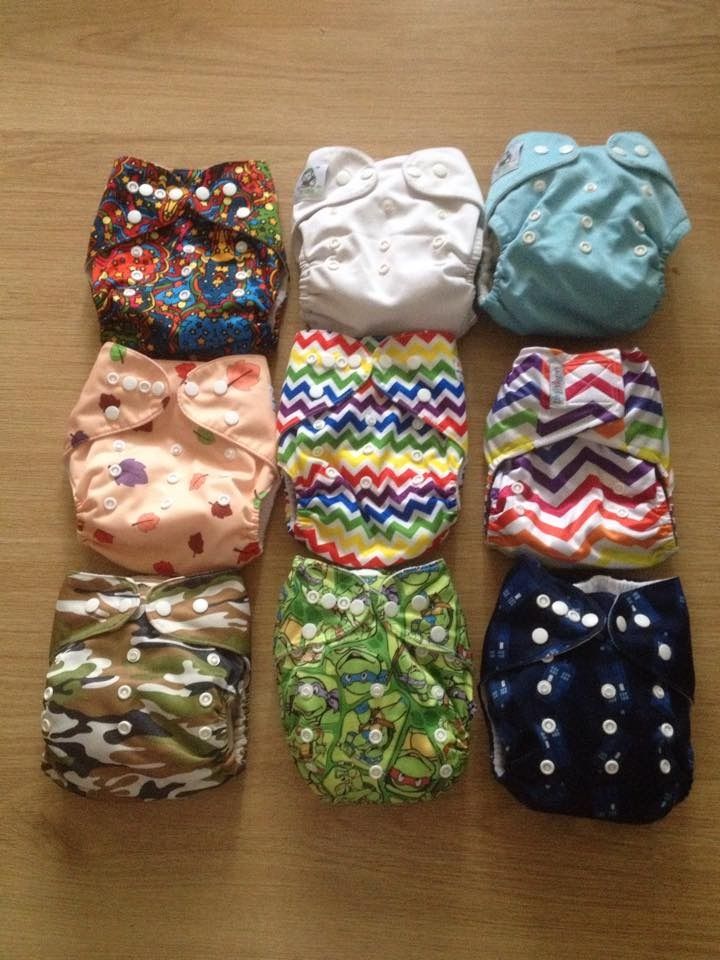 POCKET NAPPIES
Galaxy - SOLD
White - SOLD
Blue - EUC
Autumn Leaves - SOLD STP
Rainbow Chevrons (Poppers) - SOLD
Rainbow Chevrons (Fleece Lined, Velcro) - SOLD
Army Camouflage - SOLD
Ninja Turtles - SOLD
Dr.Who / Tardis - SOLD (Also have this available in an AIO)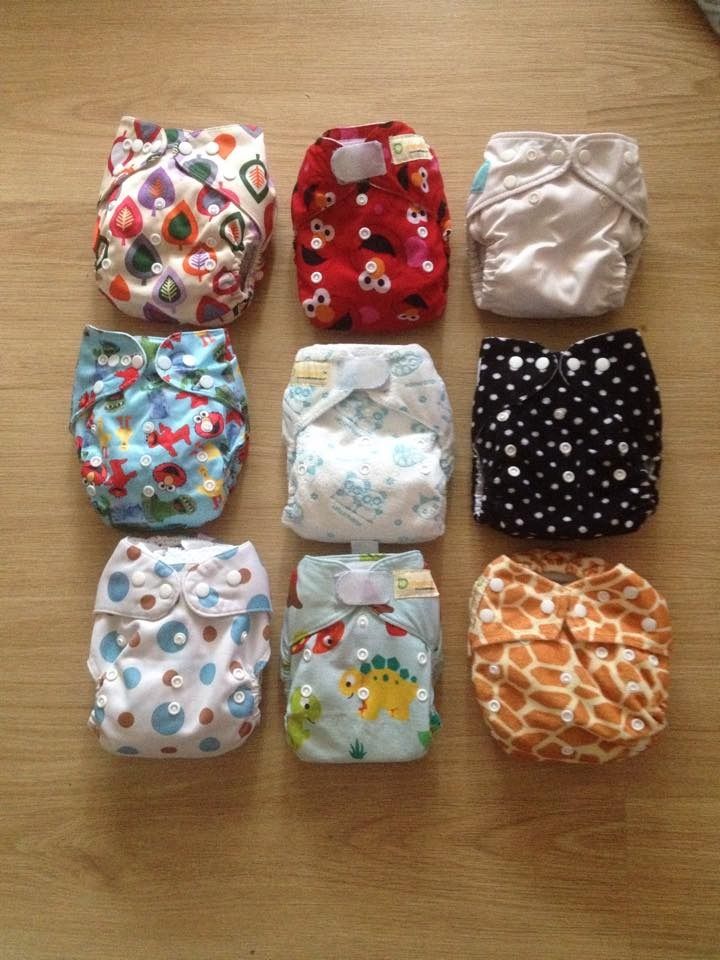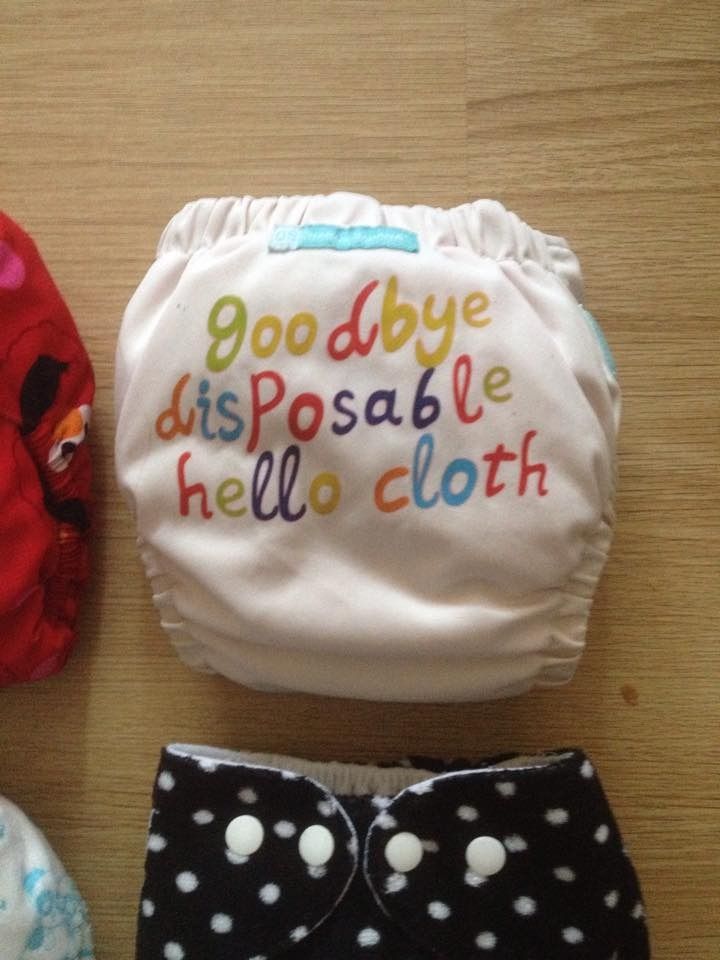 POCKET NAPPIES
Artsy Leaves - NFS
Elmo - SOLD STP
White (Front) / Goodbye Disposable (Back) - Some staining (£2.00)
Sesame Street - EUC
Hello Panda (Minky) - GUC, some bobbling to inner
White Spots on Black (Minky) - SOLD
Blue & Brown Spots - SOLD
Dinosaurs - SOLD
Giraffe (Minky) - SOLD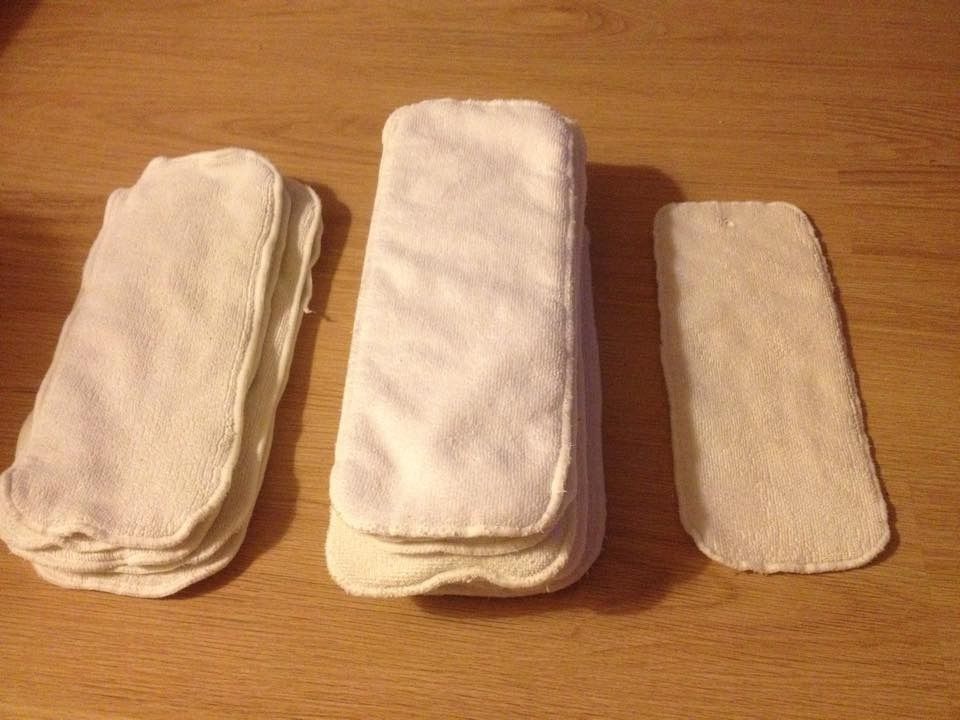 INSERTS
Flat Microfibre Inserts (Left) SOLD STP
Fluffy Microfibre Inserts (Middle)SOLD STP
Microfibre Insert with Popper (Right) SOLD STP
All inserts in used condition.