Price: £15.74 PayPal Costs: £0.86
Total: £16.50 + £2.80 p&p
---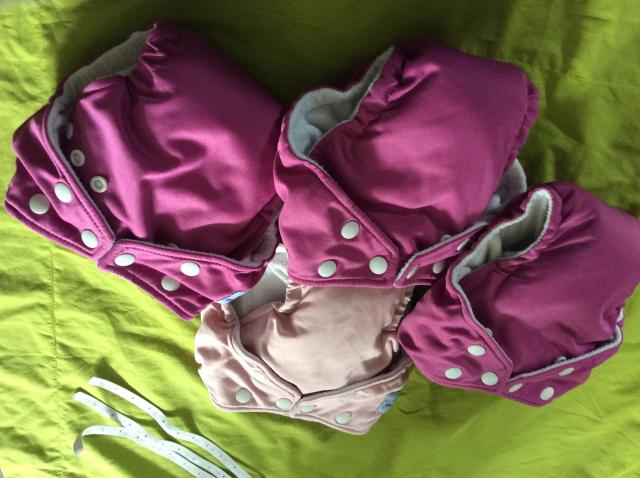 2 used only a few times, two slightly older but used within a large stash
Elastics currently at the largest setting (they are adjusted within the nappy so no unsightly bulge) but I have included new elastics for each that you can choose to insert as some may have stretched a bit.
These have been fantastic but I now have a boy, the other colours are still my favourites and most reliable.
Sorry for the upside down pick....