Price: £38.44 PayPal Costs: £1.76
Total: £40.00 + £6.00 p&p
---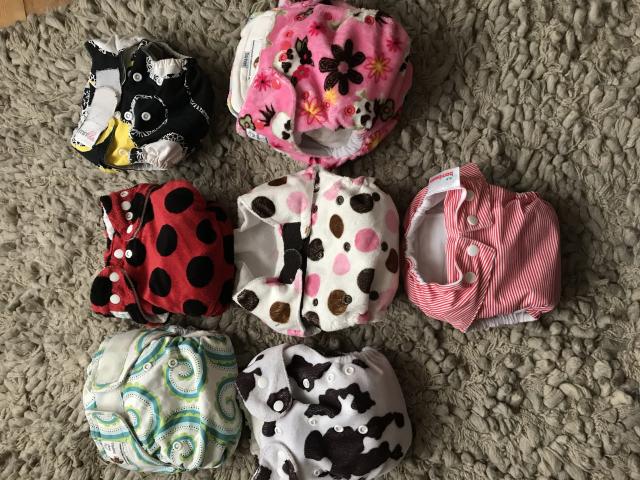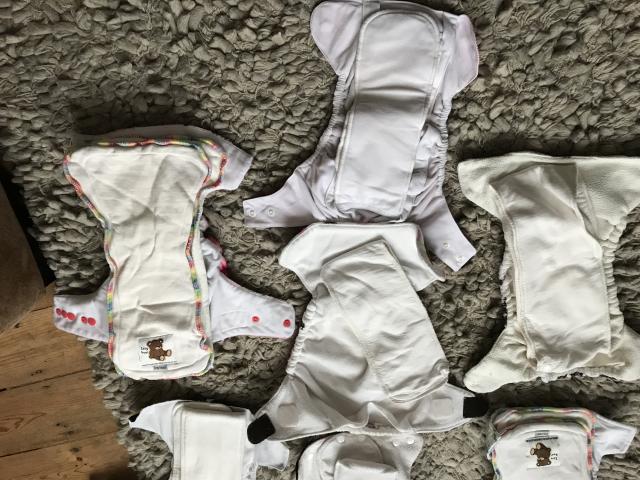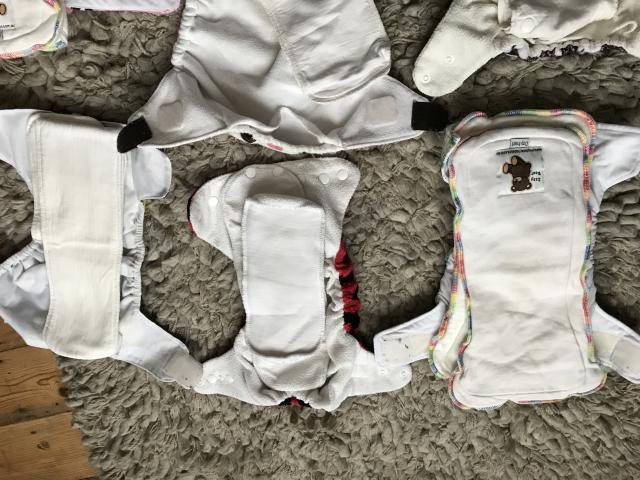 Stash of my favourite most colourful nappies.
All in excellent condition with no staining. They come from a pet free, smoke free home and have only been washed in non-bio liquid.
Will split the stash
Mini lala: black and yellow pattern comes with 2 x bamboo inserts
Cow print: comes with bamboo insert doublers
Ladybird Cushie Tushie V2 comes with two bamboo and fleece inserts
2 x Issy Bear: blue/ green swirl and pink skulls. Comes with day and night inserts.
Red stripey Bambooty comes with two inserts which I think but cannot be sure are bamboo and fleece
Pink spotty Blueberry comes with double thickness bamboo cotton insert doublers.