Price: £130.21 PayPal Costs: £4.99
Total: £135.00 + £6.00 p&p
---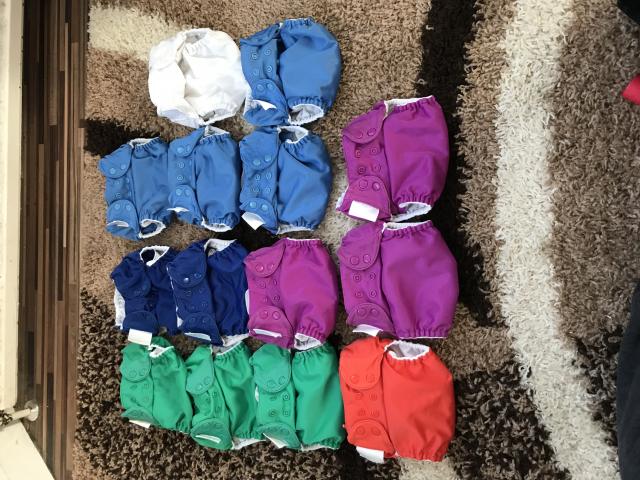 Complete set of Bumgenius birth to potty nappy bundle.
These have had around a years use on the smallest setting only, we also EC so usage was light. They are in lovely condition. Each nappies come with a Bumgenius brand newborn insert and a Bumgenius brand one size insert.
Bumgenius nappies are absolutely brilliant, far above lots of other brands. Never had a single issue with leaking with them.
Cost nearly £300 new!