Price: £62.59 PayPal Costs: £2.58
Total: £65.00 + £5.00 p&p
---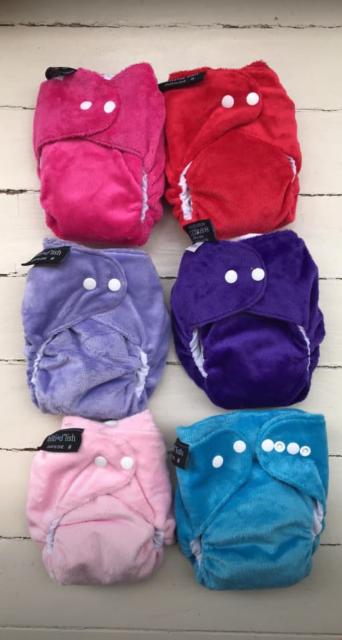 Clearing my unused nappy stash. Yep I went a little crazy and fell in love with too many cloth nappies.
6 new unused nappies. Fuschia pink, cherry red, lavender, royal purple, baby pink, sky blue.
Size small to fit from approx 8-16lb ( 3.5-7.5kg).
Slim fitting and super absorbent. Each nappy includes snap in liners.