Price: £8.49 PayPal Costs: £0.61
Total: £9.00 + £3.00 p&p
---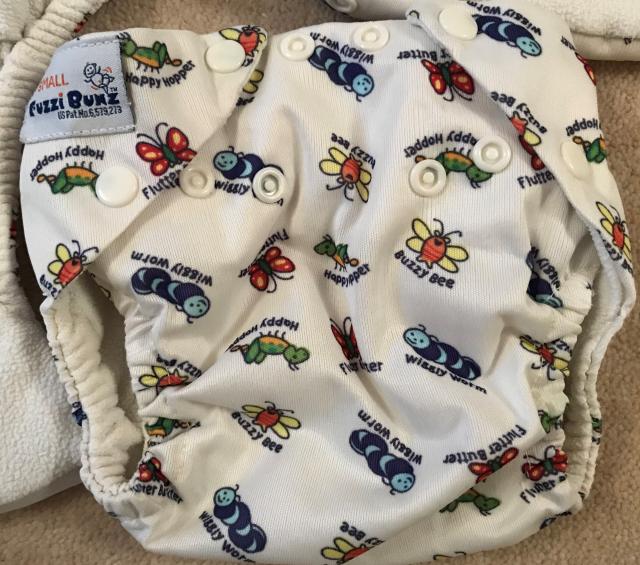 Hi, I'm selling some nappies that we no longer need - and haven't actually used for several years. I am finally getting round to having a clear out and hoping someone else can get some use from them.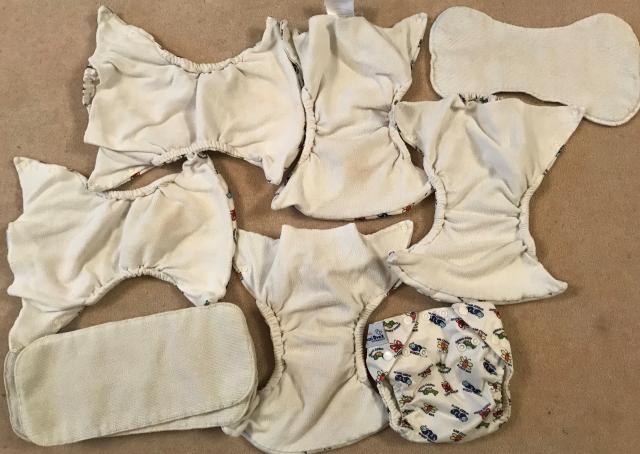 The first lot I have is a set of 6 bug pattern Small Fuzzi Bunz pockets with poppers plus 6 inserts. All poppers and elastics still seem fine and they have some life left in them.
I've not sold on here before so please bear with me. Any questions, please ask. I've just lowered the price and happy to take any offers!