Three Motherease Airflows. The bottom two in plain white are XL and in EUC, the upper one in undersea print has a faded label but I'm guessing an L. Apart from the faded label it's in VGUC. £5 each for the XL and £4 for the L.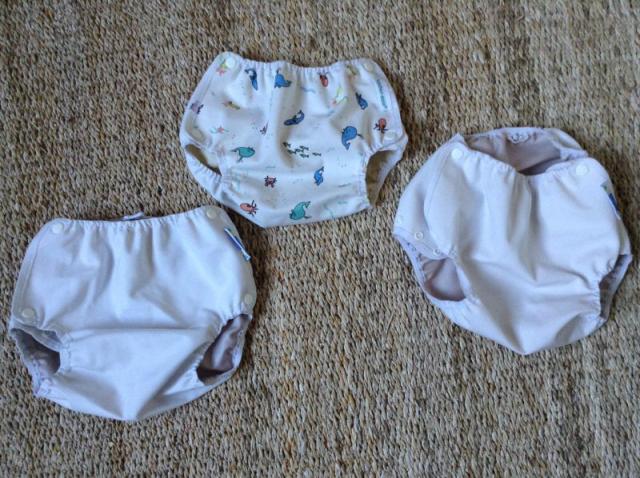 Four Rikkis, size L, in GUC: some minor tatting to the edges and the plain one is a little stained. One each of white, undersea, jungle, and savannah prints. £4 each.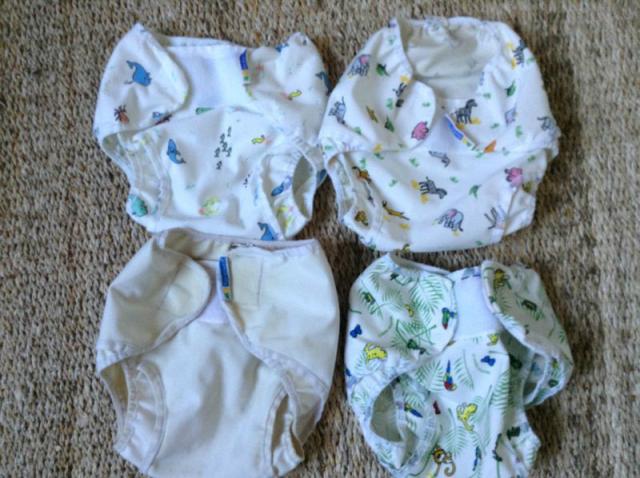 Four plain white Motherease Rikkis, size M, in EUC. £5 each.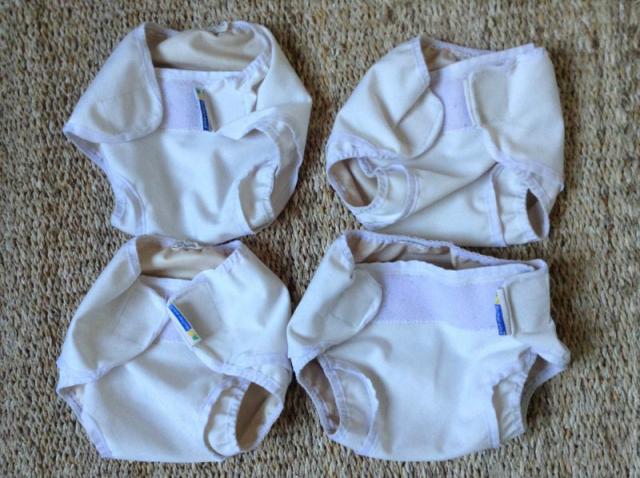 One LoveBums in dusky pink. I'm guessing probably a medium size, though there's no label. Fleece trim to the waist and thigh. VGUC. £3.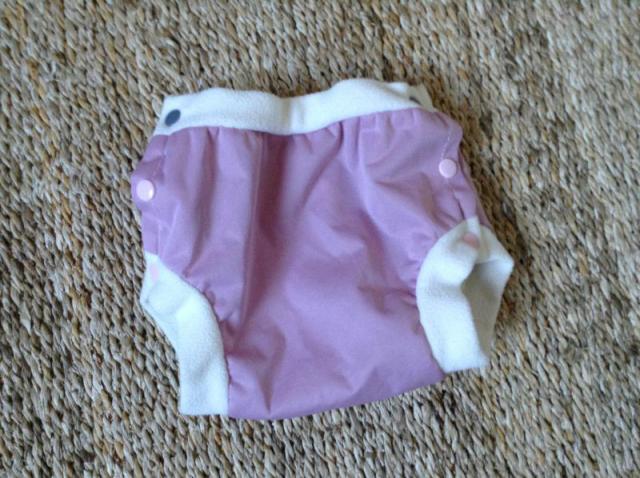 A Kushie, again I guess medium size though no size is given, in VGUC. £3.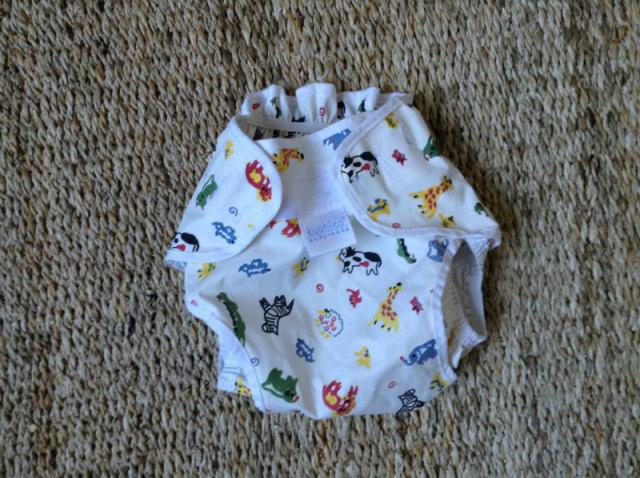 Three very well loved plain white Tots Wraps, size 2 (old style without gussets, comes up considerably smaller than the newer ones offered below). Lots of bobbling and the edges are beginning to wear, but the aplix is still in good order. One is stained. I'll throw these in for free with anything else.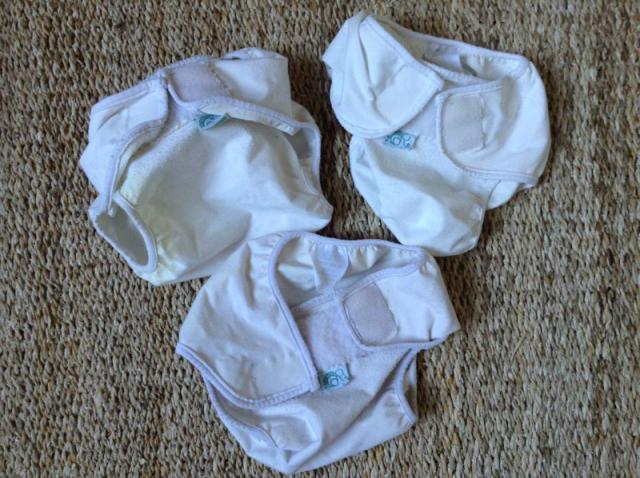 Four Tots Wraps size 2 in fair condition: some bobbling and/or slightly tatty edges. One plain white, one yellow spotted, one lilac spotted, one blue starred. £2 each.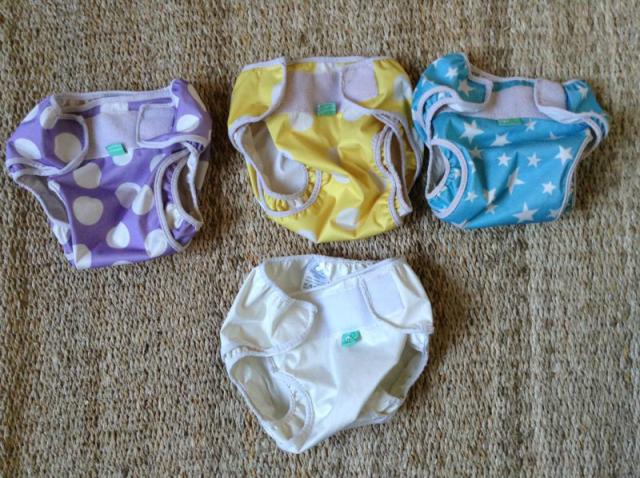 Two OneLife size 3 in EUC. £5 each.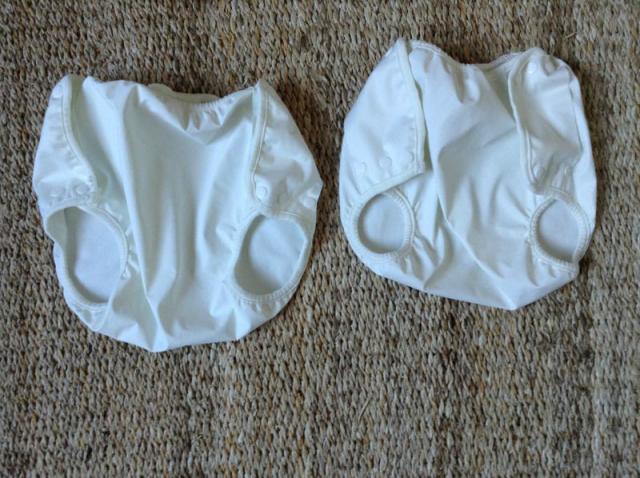 Please do ask for a price including postage for any combination of the above, or added to anything from my other listings (
flats and fitteds
;
Wonderoos
;
other pockets
).