I'm happy to post, or collection is welcome. I'm in the Cambridgeshire/Huntingdonshire region.
If you have any questions, please do ask
So...
Top Row: Tots Bots Fleece Wrap (s2) £2/ Teddy Print Fleece (M) £2 / Motherease Air Flow (M) £2
Bottom Row: Nature Babies (S) £5 /Upsy Daisy Purple Jewel (M) £7 / Tots Bots Rainbow Fleece (s0) £2
Inserts:
I don't know what brand these are, but they're all in good condition. £2 each.
The third one in is a BumGenius OS Microfibre, and I can't read the tag in the forth one. The other two, I don't know where they're from. £2 each.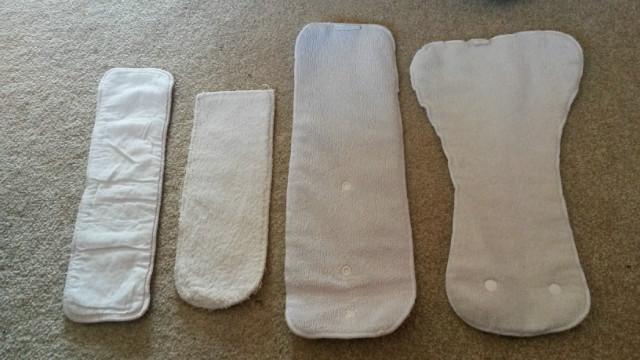 The second one in is a Swaddlebees Medium, next is a Swaddlebees Medium Microfibre, the others I'm not sure of. £2 each.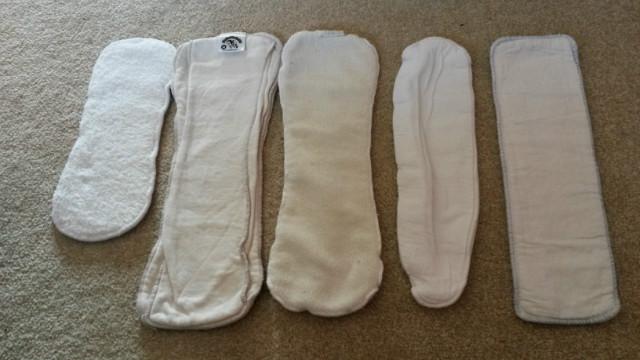 I also have some home cut fleece inserts that I'll include for whoever wants them.
My other listings are here:
viewtopic.php?f=58&t=118022
viewtopic.php?f=59&t=118017
viewtopic.php?f=57&t=118015