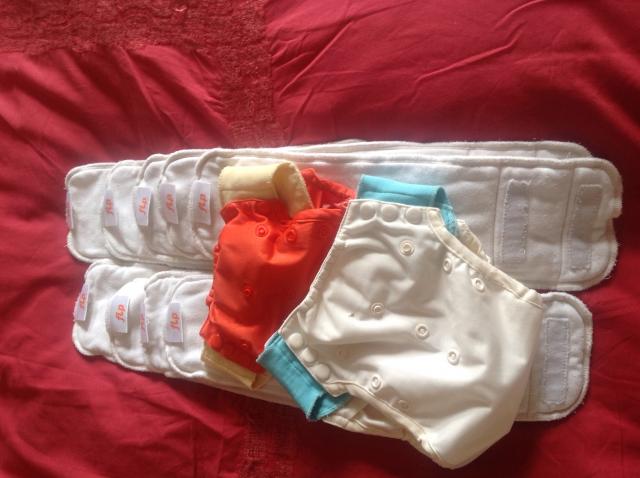 Have 2 flip trainer pants in Orange and White plus 3 extra inserts and 2 Motherease Trainer pants. Been used pretty lightly as kids weren't in them for very long but did save my car seating buggy when we were out and bed sheets at nap time. One of the flip inserts is lightly stained - as in photo.
Looking for £15 + postage for each of the flips and £7+ P&pfor the 3 inserts. If you would like them all will do £37 including postage.
Looking for £5 +postage for the Motherease.
Am open to offers.