Price: £10.43 PayPal Costs: £0.57
Total: £11.00 + unknown p&p
---
Our 2 year old has just potty trained himself so I'm having a (tentative) destash.
Here are two very handy Fuzzibunz Hanging Pail. The white one is unsurprisingly a little grubbier (zipper pull has also come off but you just tip into the machine, no bother), also some stitching coming away across the handles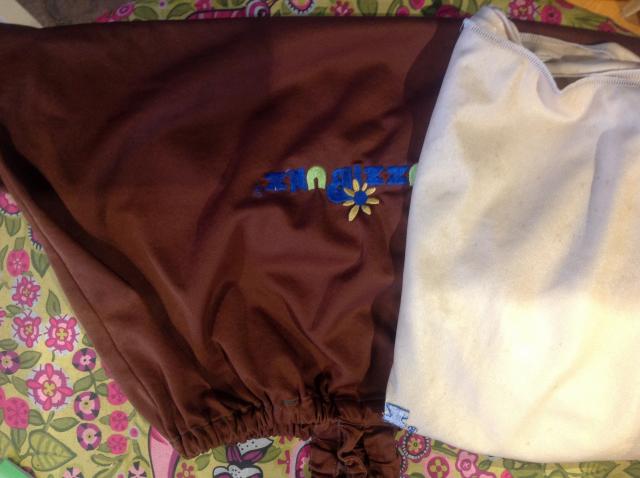 Zip fine on brown one though there's a repair to the top where the stitching came undone and I only had green thread to re-stitch.
11.00 GBP, all in. Or 6.00 GBP and 4.00GBP all in.
They're very handy, keep little fingers out of the buckets and you can drop a bit of essential oil inside, I didn't ever find them to be smelly.