Price: £2.02 PayPal Costs: £0.31
Total: £2.30 + £1.00 p&p
---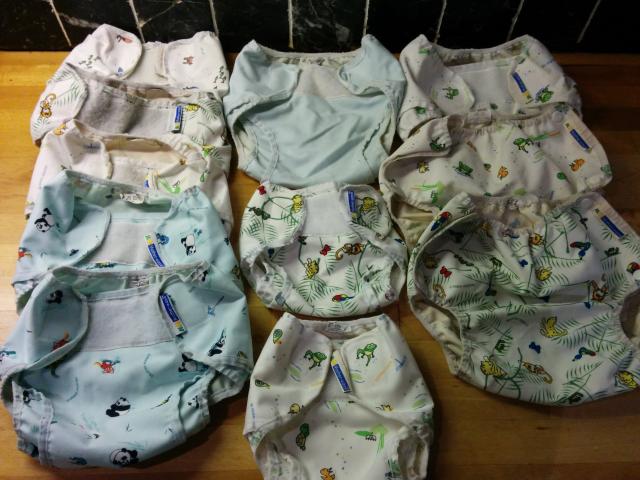 Good used condition Wraps. Fit great over any fitted or flat nappies.
Asking £2 each plus post & pp fees but MMAO
Happy to do a discount for bundles.
From left to right...
Left wraps- 5x medium rikkis
Top middle - 1x large rikki
Bottom middle - 2x xs rikkis
Right Wraps - 2x airflow, 1x rikki
My son has fully potty trained so need to sell on to fund my next fluffy adventures
All washed in non-bio & line dried in the North Sea breeze!
Smoke free but dog friendly home. Cross posted