everybody
My name is Michelle and I am currently a SAHM with 2 beautiful children and am offering a nappy cover knitting and crochet service so that I can give my hobby a bit more purpose.
to start off with I offer a service that uses your own yarn that you send to me to be made in to what you need with the aim to eventually have in stock yarns for you to choose from once I have established a name for myself in the trade.
I also now have a shop at
http://www.shoogahbums.co.uk
where completed custom orders will be listed for pick up
In the past I have made longies, shorties, boardies, crops, soakers and skirties in knitting and I can make the same items crocheted.
Some examples of my previous work
petal Princess Longies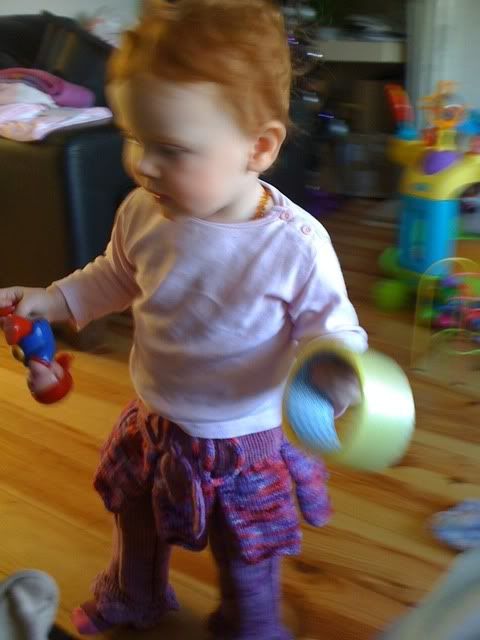 Newborn Boardies for Hanna Modeled by Noah
Juliette skirty
soaker
longies
Crochet skirty
6 months later and it still fits
crochet soaker
Price list:
cloth nappy covers
soakers/shorties/bloomers £10
boardies/crops £12
longies £15
skirties £15
petal princess skirty soaker version £15
petal princess longies version £20
clothing
Genevieve sweater £20
Marisol £20
arabella pinafore £20
soakerless skirt £12
Julian Vest £12
Postage will be added at cost during checkout
I will be adding boys patterns very soon but if you are looking for something boyish to be made let me know and I will see what I can do. I am also happy to knit using your own patterns so if you have yarn and a particular pattern in mind let me know
Please reply to this thread or PM me if you would like to use my services
More slots will be added in the middle of the month to keep work moving on and to ensure the yarn is here and ready to be worked when each slot begins
discount code for 15% off expires today code: Clothies15
I have added a 10% discount code: CNT10 starting from 7/7/2011 for all of you lovely CNT members