Hello
My name is Fay i'm mum to Hannah age 11 and Ava age 2, atm I work fri and mon at center parcs.
I started 'Havanah Makes' after I made a friend a quilt and from then on people asked me to make them items and its taken off from there really!!
and i have fallen in love with my sewing machine
I have been making for a while, here are a few things i have made!! but I'll try to turn my hand at most things, and will normally only charge at cost for new wonders i try!
click here
to see fabric in stock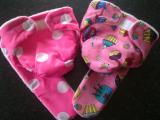 Doll/Teddy Pocket Nappy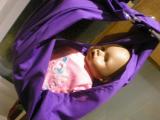 Doll Ring Sling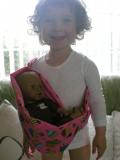 Doll Pouch Sling
Newborn gift or christening comforter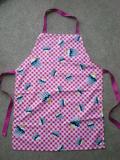 Cupcake Apron with cupcake charm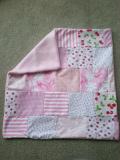 Baby patchwork pram or car seat blanket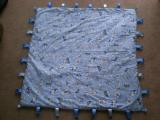 Play Mat
lots more in my
gallery
I now give away a 10% discount to anyone who has placed a previous order
Thank you for looking and i'm looking forward to getting to know all you other WAHM!!
Fay
xxx