Just wondering would people be willing to pay for hand-appliquéd and embroidered t-shirts like the Peppa one I've done?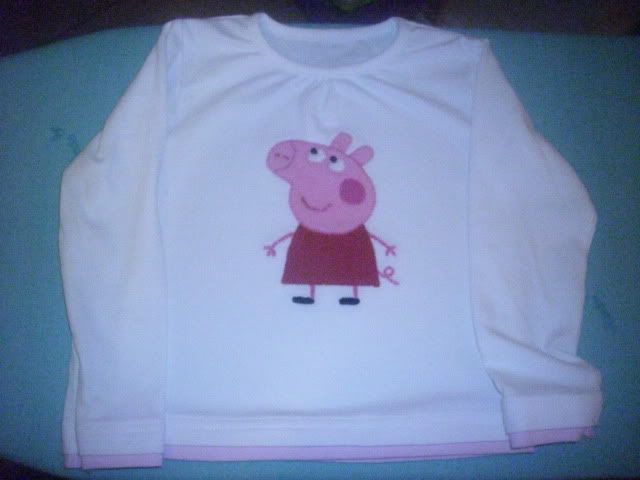 (sorry for quality of the pic, I'll get a better one ASAP)
I'm in the process of doing an Iggle Piggle one for Rhys now too, so will get pics up once that's done.
The embellishment is handcut and handstitched, on a Dunnes Stores 2-3y t-shirt. Would you buy it? And what would you be willing to pay for something like that? It took quite a bit of time, so I'm just trying to figure out whether it'd actually be worth my while for the money I'd get back (the t-shirt itself cost €2.50 btw).
Also, does anyone know what the story would be with doing actual designs like Iggle Piggle or Peppa? I'm guessing that to officially do them I'd need licencing agreements or whatever, so would probably stick withmaking up my own designs. Or are there different rules for custom items? As I've seen a few WAHMs do character stuff in the past.