I thought I'd do a quick photo tutorial on how to measure for woollies, as it seems to come up quite often. These photos were unwillingly modelled for
by my 2-year-old daughter wearing her largest night nappy (a Puddlekins). (I also had an unwilling photographer's assistant in the form of DH, so apologies if some of these aren't the best photos!) Measuring a baby/toddler isn't always easy! My little miss hates having her thigh and in-seam measured, so sometimes it's a case of best guessing, rather than completely accurately measuring.
When buying new wool it's important to measure over the largest nappy that you want the woollies to cover. If you're buying day wool, measure over your largest day nappy. Night wool should be measured over your largest night nappy. (Top tip! You can measure over a night nappy, even if you want the woollies to be used over a day nappy; it gives growing room.
)
It doesn't matter whether you're planning to buy knitted, crocheted or interlock woollies - you need the same measurements. These are rise, waist, hip and either thigh or in-seam (depending on whether you're getting a soaker or shorties/longies/crops/boardies). So, how do you do it?
To measure the rise, take the tape measure from just above the top of the nappy, pass it through the legs and measure to the top of the back of the nappy: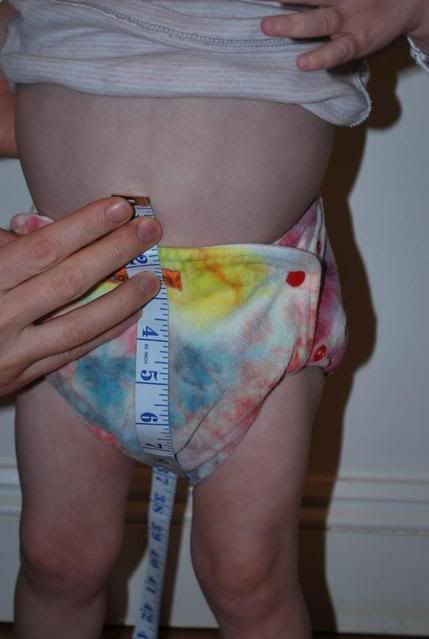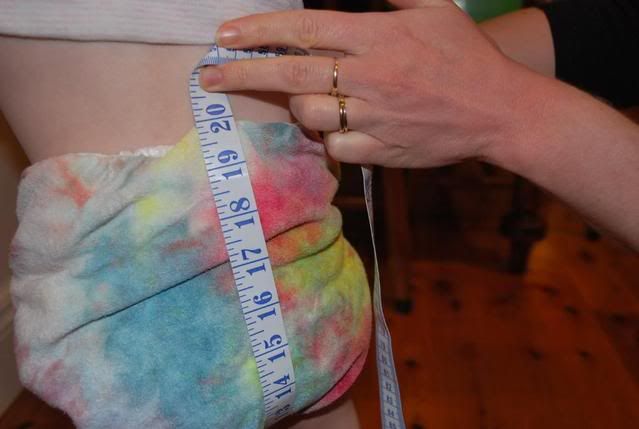 For the rise here, I'd go for 21" or 22", just to make sure the nappy is properly covered.
For the waist, measure around the natural waistline, above the nappy: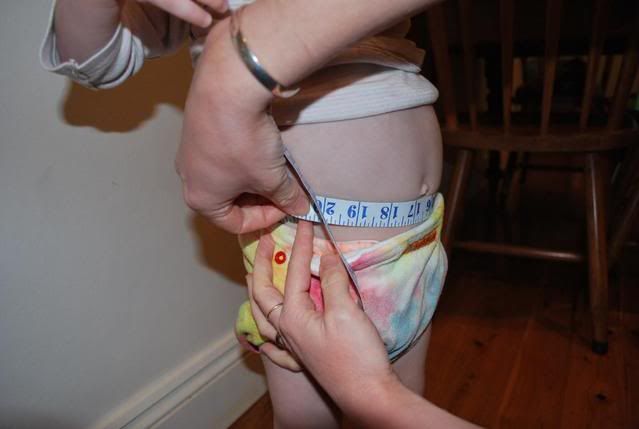 Measure the hips around the natural hip line, around the widest part of the nappy: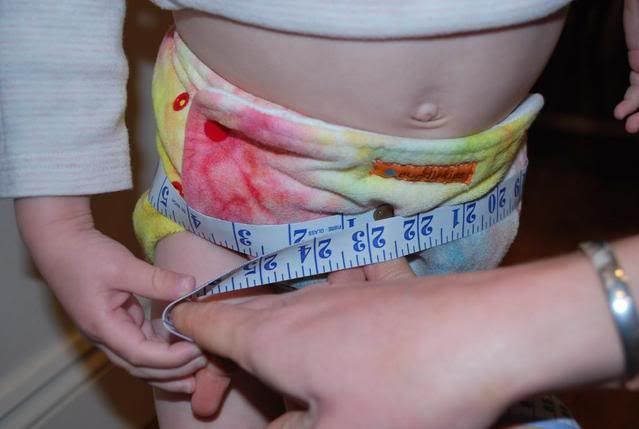 To measure the thigh, first make sure you pick your LO's chunkiest thigh.
The measure around it, as close to the nappy as possible: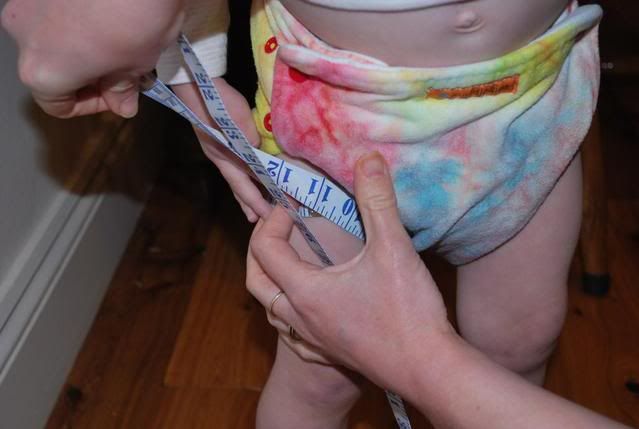 To measure the in-seam, go from the inner thigh - as close as possible to the nappy - down to the ankle. To give growing room, measure to the floor. To measure for shorties/boardies/crops, pick a point close to the knee or wherever you want the woollies to finish: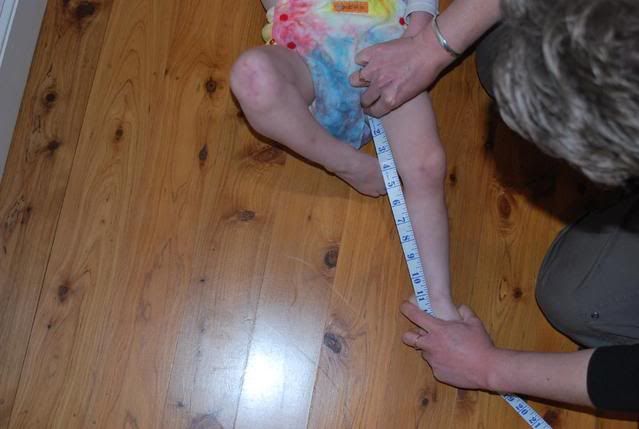 And here's why it's important to measure over the right nappies! On the left is the Puddlekins night nappy that we used for these pictures. On the right is one of DD's day nappies - a medium Dunk n Fluff. Both fit her perfectly, but there's a bit of difference in the size!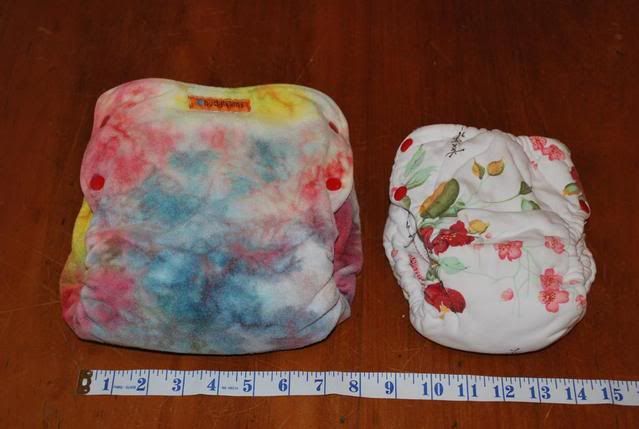 And here are two of her soakers. Night soaker on the left, day soaker on the night. The day soaker started off life as a night soaker, before she outgrew it for use overnight - now it's perfect for daywear.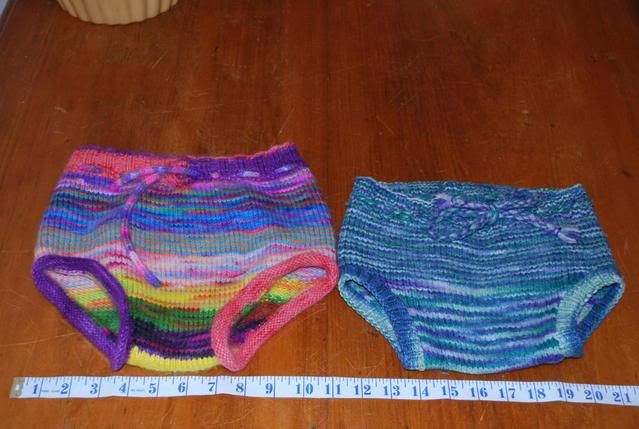 Hope that's of use to someone.