I'm actually amazed I have never thought to make them as it used to be soooo hard to find them here when I first lived here. Tonight we wanted fahitas and realised I didn't have enough so decided to make them! It was so easy, mixed the dough in my Kenwood stand mixer then cut them into peices and roll and flatten in my hand and leave to sit for a while: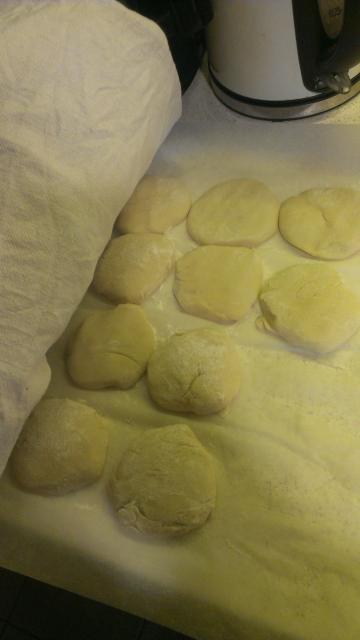 After resting time roll each one out: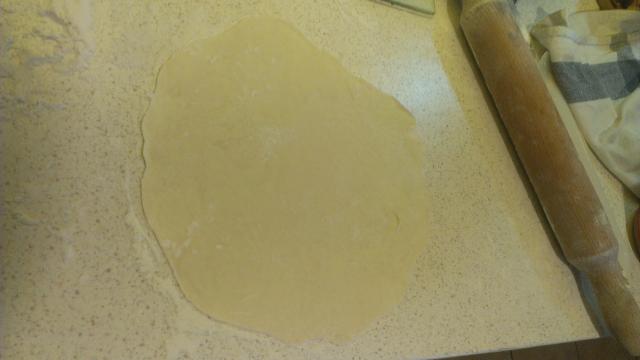 And cook in a dry pan for 1.5 minutes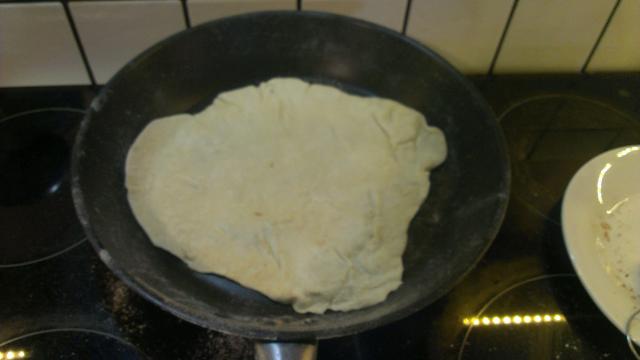 This was the finished result including home grown lettuce (but not including the sour cream and salsa I added later!).
They were sooooo good, will definitely be making them again! I think I'll get better / quicker with practice too!