I have finally got around to doing a meal plan for the next month. I'm actually going to do the next month too as that is when I'll be away and I think it will help J and the kids.
I had a look around for free printables and came up with this cheat sheet which I think is a good idea and I'll spend some more time later adding dishes to it as I spot things I like the look of and try to add in some new dishes to our lives!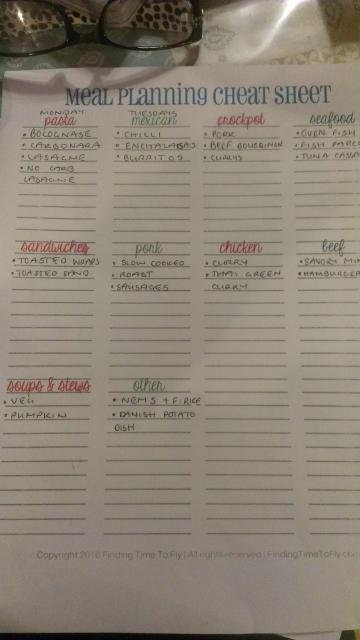 And then this is this months plan, as you cna see I've kind of gone with the theme for each night to make the process easier. I have left Sunday for the moment as it will either be roast or if I'm feeling lazy DIY dinners!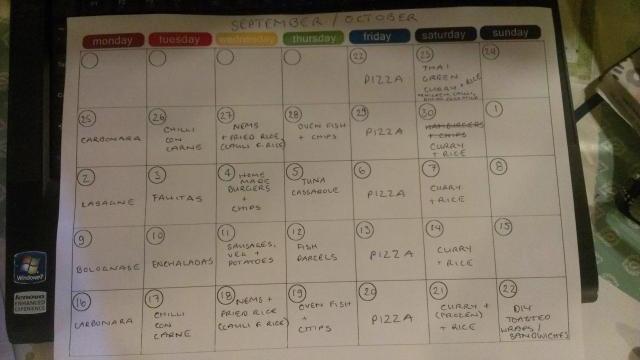 Just need to sort out a shopping list now and I'll try to bulk buy much of it to cut down on supermarket trips.