Thought this might be useful!! I have done teenyfit and BG OS comparison shots today and will do the easyfit OS when it arrives and also I have a Blueberry OS that i will add when i get chance too...
Darcie, 4 weeks and 4 days. She weighed 8lbs 5oz at 4 weeks.
Teenyfit (boosted with a LL booster NOT the MF one that comes with the nappy)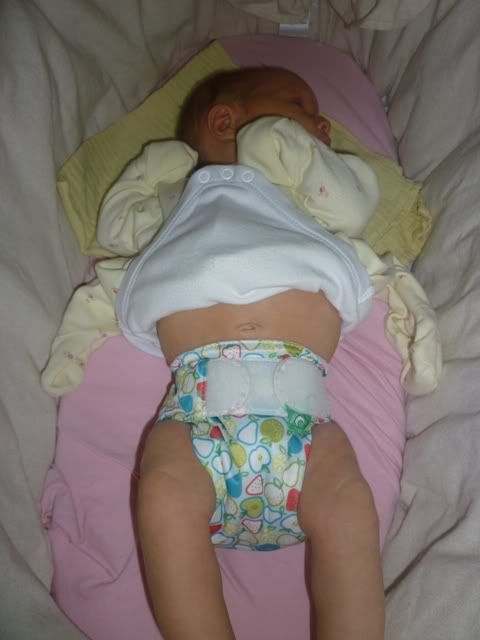 BG OS~ Obviosuly every baby is different but these are pretty big on her atm and gapey at the legs which wouldnt be good for poo explosions at all.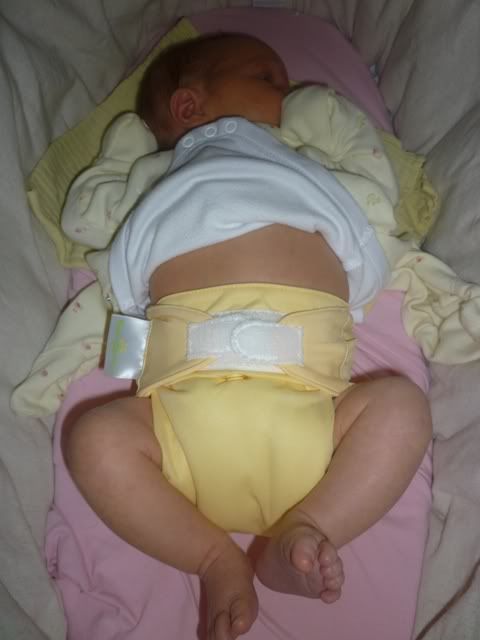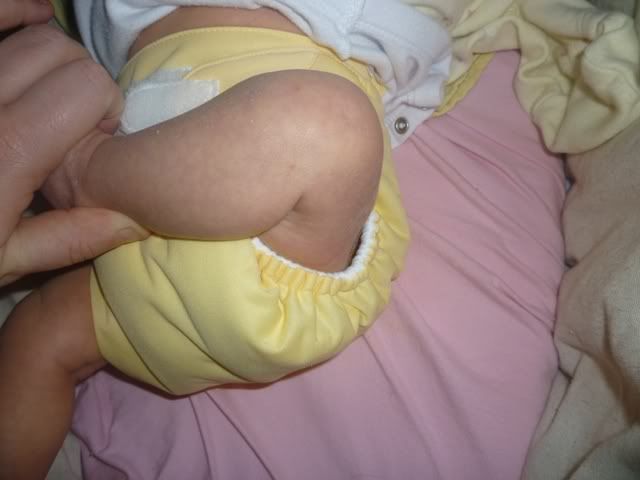 And just becuase i think she is gorgeous!!