Does your little one want to be just like Mummy and carry their dolly or teddy in a sling? These child-sized mei tei style slings are perfect for carrying their favourite toy.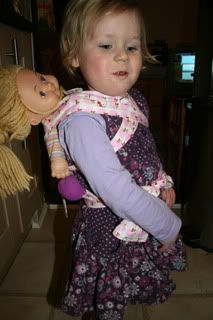 Available in many different fabric choices. Personalisation embroidery available (add £1)
For more information, please reply on here or send me a PM
For fabric choices check out my fabric gallery at
http://www.queenbeeshive.co.uk
Please note: This is a toy for use with doll/teddies etc. It is not intended for carrying a child.