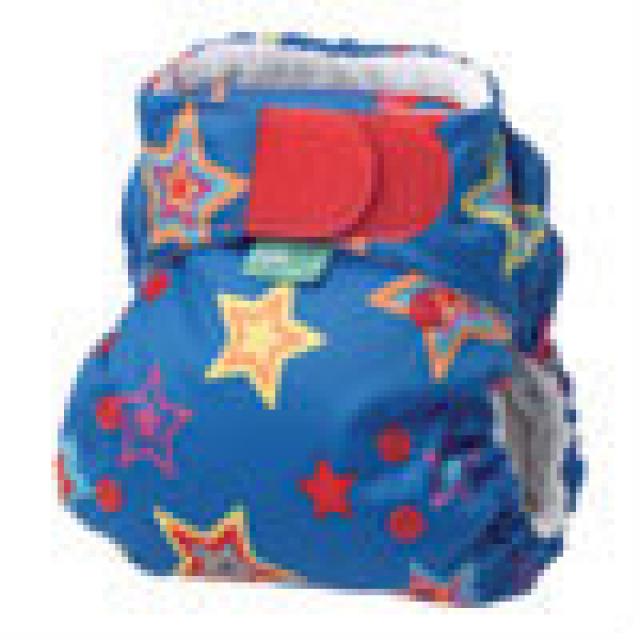 As close as cloth gets to a disposable Tots Bots Easyfit V2 is just fab! Size 8-35lbs.

Shaped design with Elasticated legs & waist
Integral waterproof outer
Aplix fastening – so no excuses for dad!
Slim fitting with multidirectional stretch – fits like a glove every time!
One size from birth to potty on most – simply adjust the height using the poppers on the front.
Fold out core – for fast drying.
Wick proof edging – to prevent leaks.
Optional bamboo insert for night time or olympic widdlers.