I'm not sure if I'm doing this right so please let me know if I havent, I'm just showing off my latest creation that will hopefully if my computer doesnt crash again be in my shop in just a few mins.
This is a lovely set comprising of a set of boardies/shorties or even longies on a smaller baby? knitted in my monster crumble colourway with an arts and crafts apron.
here is the set: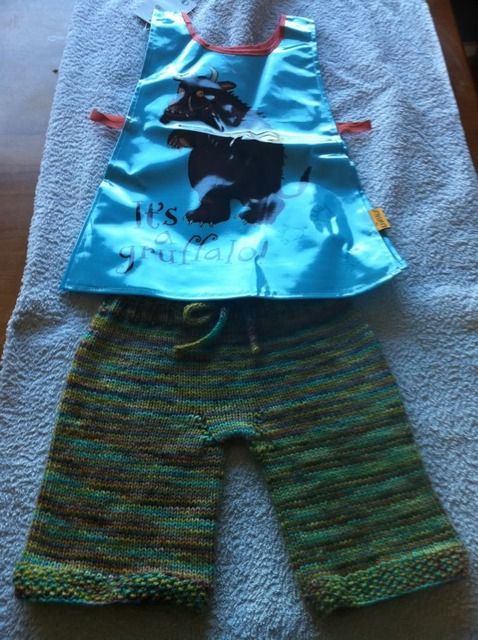 and a pic that shows the colours in the yarn better:
and here quickly tried on my skinny mini 5yr old:

measurements are:
Waist 20"
hips 24"
Rise 16"
Inside Leg 7"
need any more info please give me a shout