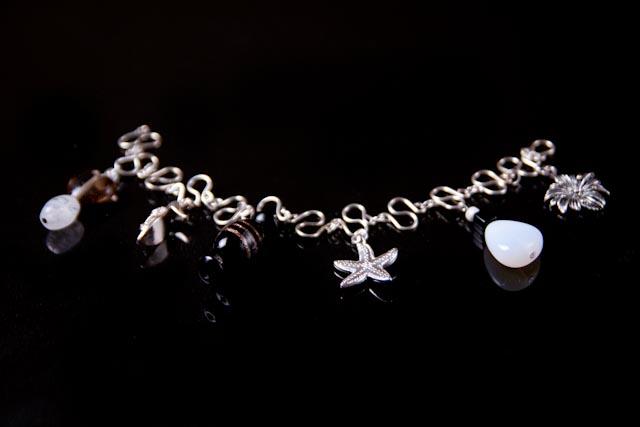 Beaded Charm Bracelet
I made this from silver plated wire, it has a mix of silver plate and bead charms on it.

The silver plate charms are a shoe, a starfish and a flower, the beads are acrylic.

This bracelet comes in a gift box and can be wrapped if required.

PM me, comment here or on the talk thread to order.