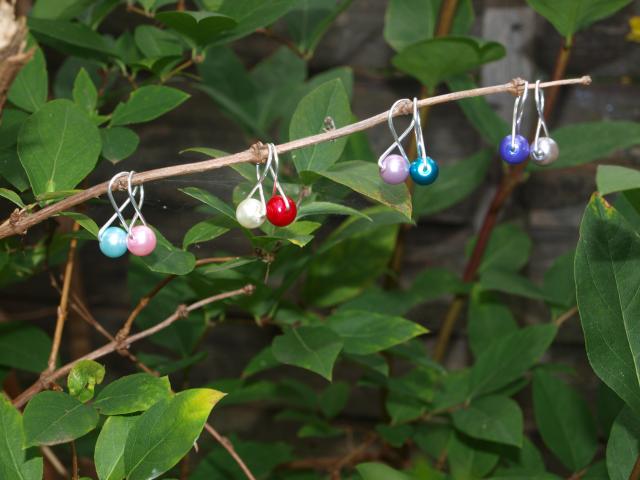 Glass Pearl knitting Stitch markers
Here are my knitting stitch markers. These one's are made with glass pearls but can be make in any gemstone of your choice. I have a large selection of different colour glass pearls so if your after a particular colour please ask.
They are a fixed loop so don't open and close so not suitable for crochet only knitting.I find this style is great for knitting as it avoids snagging or catching on the wool.
4 stitch markers for £2.00 , happy to make as many as required.
Handmade with love not perfection.