Little Comfort - Victoria Dress
This is one of my favorites. Have made several of these over time for my daughter. It's comfortable, simply wash and put on.
I have only 2 yds left of this particular fabric, however I do have a large stash of knits. This particular fabric is Cotton/Lycra, so it has a nice weight and drapes lovely.
Here is a link of my daughter wearing this dress - size 116: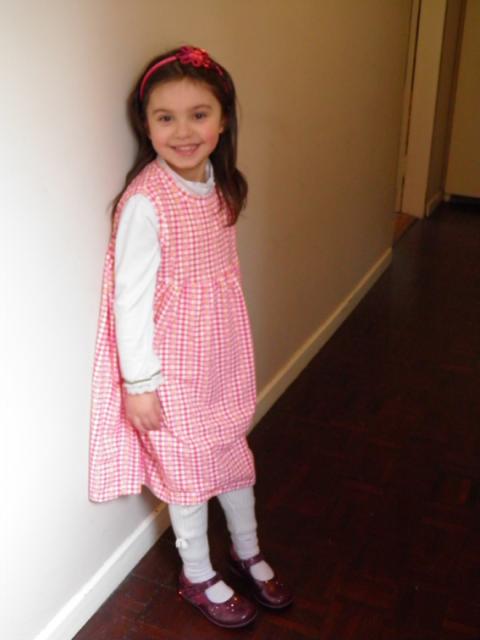 European Sizes: 74- 116cms (based on height).
Price:
Size: 74-80-86-92 = £20
Size: 98-104-110-116 = £25 (due to the amount of fabric the dress takes)
Comment or PM me.
Thanks for looking.
Monica.