My Soluble Lanolin is now in full swing, and going down like hot cakes.
It's so much simpler than guessing around with what size a pea is, and how big a squirt is. This is ready to use. Just open a sachet and add it to 1l water. 1 sachet is sufficient for approximately 100gm wool (small longies) Use 2 sachets for larger garments.
This soluble lanolin is made in exactly the same way as you would prepare solid lanolin for lanolising. I have just worked out a recipe for the exact amounts of lanolin, water and emulsifier to use,and make it in bulk, so it comes out perfect every time.
If you want scented, I can add a scent for you as well.
£1.50 per 10 x 1ml sachets, including postage.
Also available in 100ml bottles £6,50 including postage.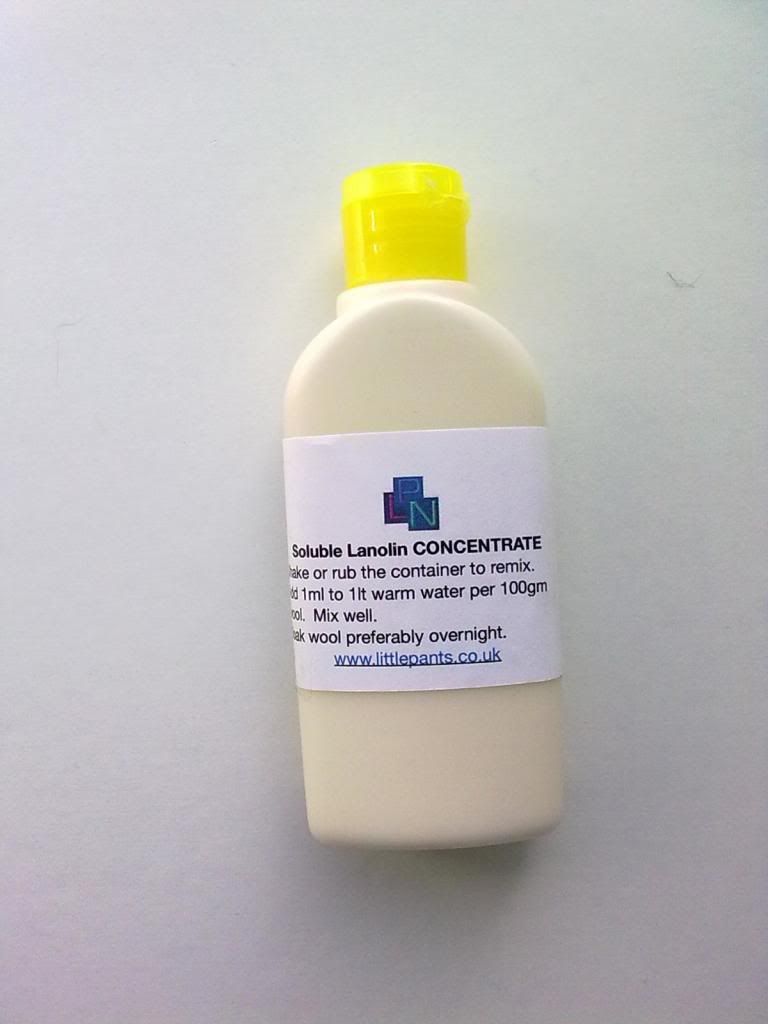 Available in my shop
www.littlepants.co.uk