This is a very lightweight cotton embroidered pinafore with tie straps, which will look beautiful either on it's own, or over a long sleeved top on cooler days.
This one fits around 18-24 months, but I can custom make another if you want a different size.
I made this to team with a pair of alpaca pantaloons I have just completed. However the items may be purchased separately.
The pinafore is £15.
The pantaloons are hand knitted. £26. 100% alpaca, ready lanolised.
Hips 22"
rise 20"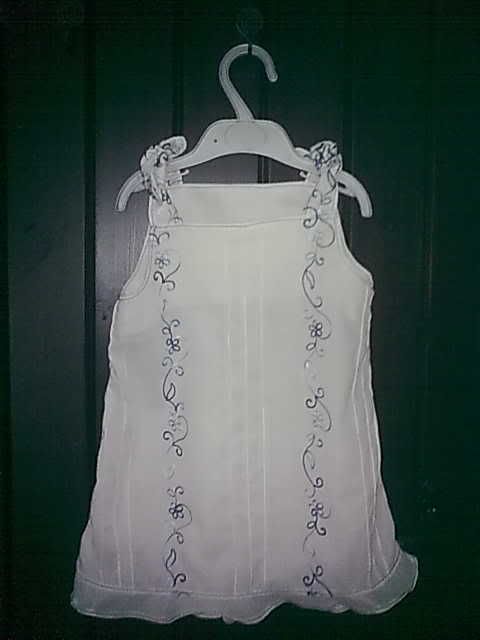 TO BUY
http://littlepants.co.uk/index.php?main_page=product_info&cPath=151_154&products_id=513