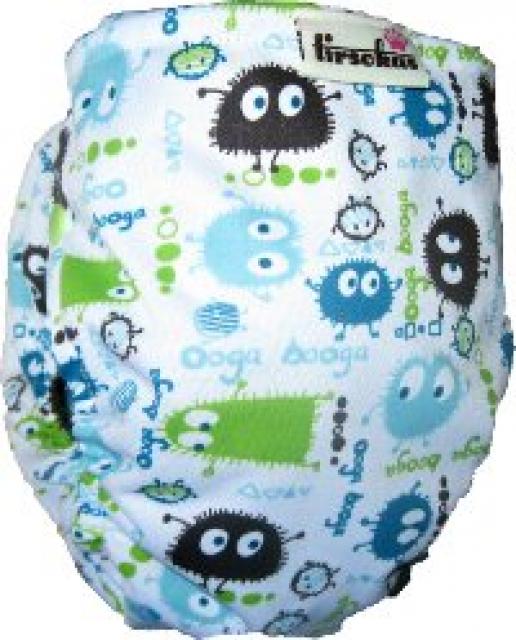 Tirsokas the slimmest fitting pocket nappies weve found
These are made by a WAHM in Finland, and are the most amazingly slim washable nappies I have ever come across.At the moment they are only available as sized nappies (although we are working on this)

Lined with Coolmax, instead of fleece, these side snap nappies are generous in the rise.

The outer PUL is the softest and lightest weight PUL, with some stunning prints (lots more than the one shown, but probably too many to display here!)

The nappies come out of the washing machine almost dry enough to put straight back on, so although they are a bit pricey, you can get away with a very small number of nappies, although you will need plenty of inserts! Remember, the inserts will not come out dry enough to put straight back on!

They do not come with inserts included, but for the best fit, to retain the slimness and neatness, we have found either Ethangelie, P'tits Dessous or Ellas house inserts give the best results.

or if you would like to but it together with any Ethangelie inset, please leave a comment here, and then PM me for a discount code for a combination purchase.