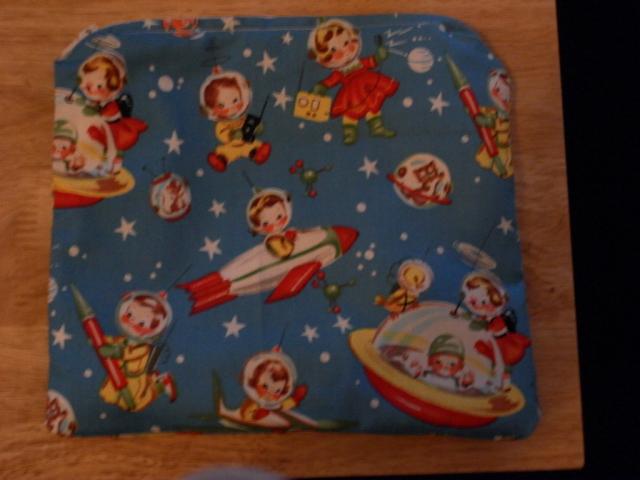 9x9 Wetbag in Rocket Rascals
I have a lovely Wetbag for sale, it is 9x9 inches and easily fits 2-3 nappies in. Good for days out or popping to the shops!
It is in Michael Miller Rocket Rascals Fabric, which is lovely and bright and good for girls and boys.
I am also taking orders for my custom slots for week commencing 25/7/2011, i have 2 slots left, if anyone is interested please reply on here or message me.