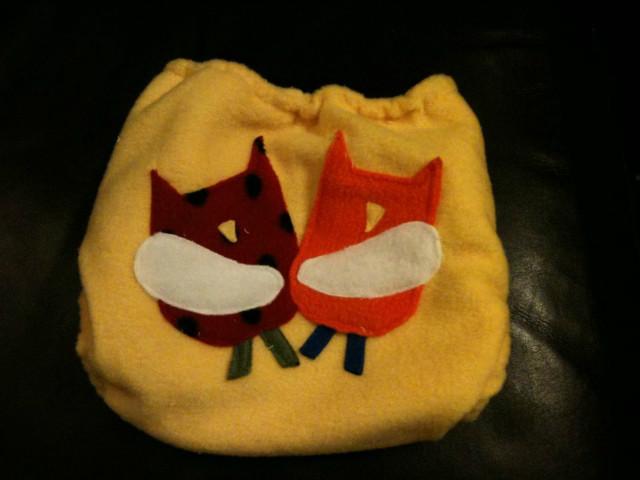 Fitted nappy wrap featuring sleepy little owls, with 2 layers of fleece, applix fastening and fitted around legs. Fab for preventing nightime leaks!

Made to order - wrap can be made in yellow, orange, red, black, white, pink, purple, mustard, green (owl applique may vary)

Size 1 wrap to fit approx 9lbs - 20lbs
Size 2 wrap to fit apporox 20lbs - 35lbs

(Front view of wrap can be seen in my gallery)

Price includes P&P

Please message me for more details.