Sands Auction Merino/silk hand knitted mitts by Fund Raising Fairy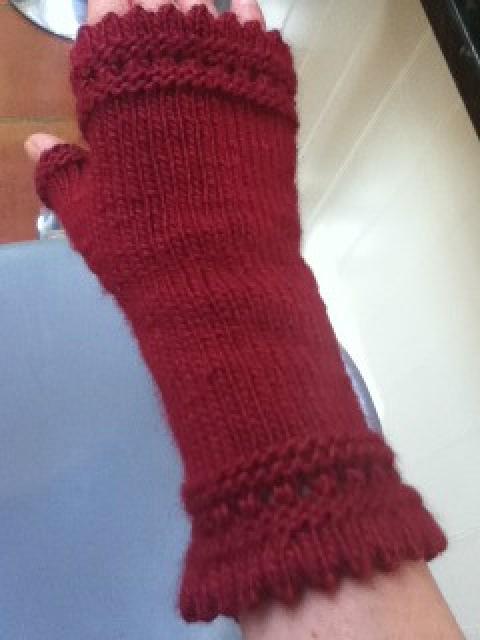 Item:

Merino/silk hand knitted mitts



Auction end time :

9.30 pm Monday 18th July



Donated by:

tracedw



Full item description :



* medium sized mitts knitted by myself using Louisa Harding Grace, silk and wool, a DK yarn
* 50% merino , 50% silk
* The colour is a deep ruby red.
* This wool is single ply with a gorgeous silky sheen.
* Pattern is Susie's Reading Mitts, a free pattern found on Ravelry



Postage:

paid by donator



Extra notes:

in my opinion these mitts are not for heavy/ everyday use due to the silk content. Colour in main pic is more accurate.