Sands Auction Hearts Bracelet by Fund Raising Fairy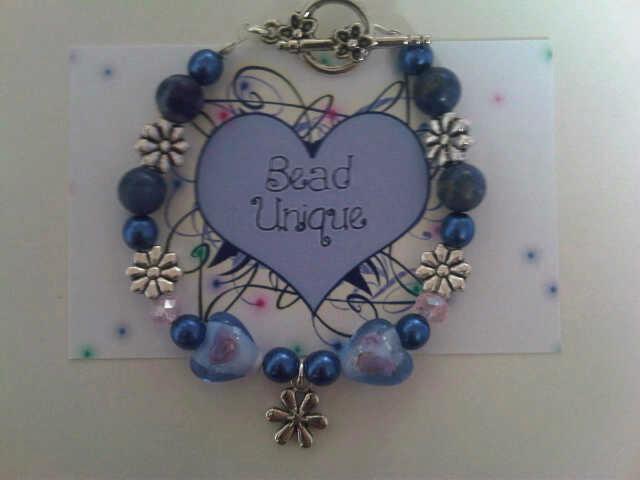 Item:

Hearts Bracelet



Auction End Time:

Wednesday 20th July 10.50pm



Donated by:

Ally



Full Item Description:



Faux blue pearls, genuine sodalite gemstone, glass hearts, pink Swarovski crystals.
Sodalite is very calming. Decreases anxiety and fear and if you are over-emotional is can help balance your emotions and help with rationality.



Postage:

£1.50