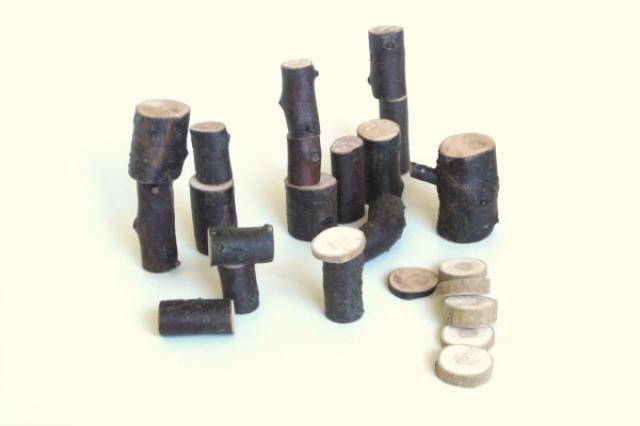 This tree block set contains 25 pieces of varying sizes. The measurements are approximately between 2 1/4" (6cm) tall for the biggest ones and 1" (3cm) for the small discs.

The ends and edges are sanded to remove the sharp edginess.

Wonderful, natural, open-ended fun, see what you and your children can create with these!