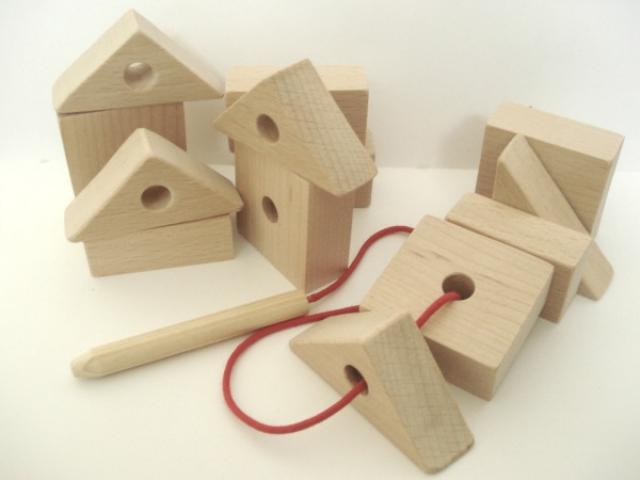 This large wooden lacing blocks set in unfinished natural wood contains 12 handcut blocks with the following approximate dimensions:

triangles: 2" x 1" (5.5cm x 3cm)
squares: 1 1/2 x 1 1/2" (4cm x 4cm)
rectangles: 2 1/2" x 1 1/8" (6cm x 5cm)

The red cotton cord for lacing is approx 16" (40cm) long, and the lacing blocks are handmade from beech and maple. At one end of the lace is a block tied on, so the lacing blocks don't fall off. At the other end is a wooden stick to make the lacing easier.

Great for fine motor skills, and can also be used for stacking and building.