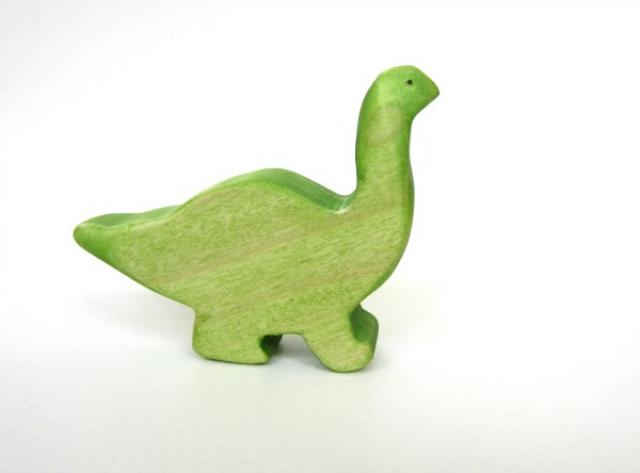 This wooden dinosaur toy is made of poplar and painted with AP Certified non toxic watercolors. His eyes are woodburned on and his face and tail are carved to make them more realistic looking.

Approximate measurements: 4" x 3" (10cm x 8cm)

Not meant for babies or children who put things in their mouths due to the nature of the watercolors and their water solubility. The paint is stained into the wood but some could come off if wet.