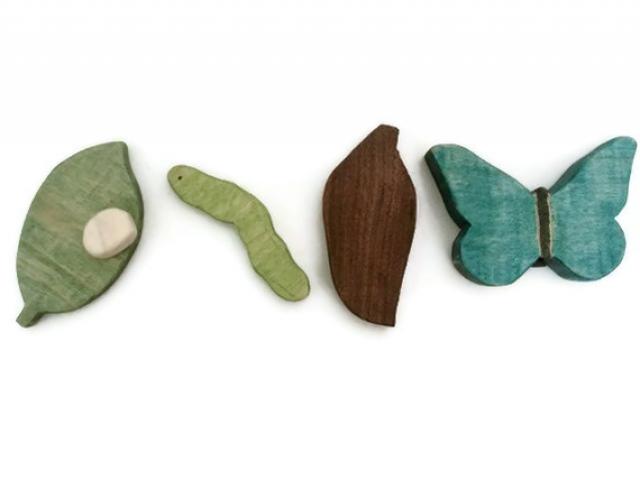 This wooden toy life cycle of a butterfly set comes with:

Leaf: 3 1/2" x 1 3/4" (9cm x 4.5cm)
Egg: 3/4" x 1/2" (2cm x 1.5cm)
Caterpillar: 3" x 1/2" (7.5cm x 1.5cm)
Cocoon: 3" x 1 1/2" (8cm x 4cm)
1 Butterfly: 3 1/4" x 2 1/4" (8cm x 6cm)

Made of hardwoods. Painted with AP Certified non-toxic watercolours and finished with beeswax and olive oil. The cocoon is not painted, it is naturally brown wood.

A great toy for learning while playing, and also a wonderful storytelling companion!